We bring unknown horrors and cyberpunk madness into the evil that is December.
December 6th
NWOD
We go back into the billyverse after just gaining back our sanity from the last time.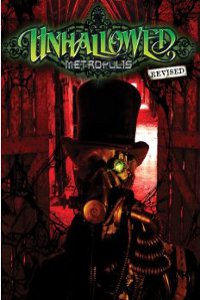 December 13th
Unhallowed Metropolis
Billy takes a stab at Victorian fun as he dives into unhallowed metropolis, showing us how london is doing while the main group is off in the wastes.
December 20th & 27th
Shadowrun
We finally finish the shadowrun christmas arc as our shadowrunners learn the meaning of christmas. Which, as always, is just plain greed.
---
Fandible.Com is now on Patreon! If you enjoy our weekly blog posts and actual play podcasts, please consider supporting us.