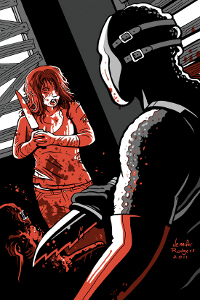 February 1st: Final Girl
Nothing like starting the month right with a horror game. The group dives into the RPG Final Girl, where the death of your characters isn't just a possibility, its expected.
February 8th: New World of Darkness
Billy helps us into the valentine spirit with a story of love and hope. Everyone knows those emotions can never be twisted.
February 15th & 22nd: Shadowrun
David finally takes a stab at GM'ing as he brings us into the brutal and greedy world of Shadowrun.
---
Fandible.Com is now on Patreon! If you enjoy our weekly blog posts and actual play podcasts, please consider supporting us.