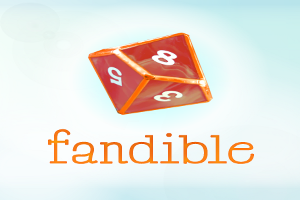 From this months game descriptions, we either just created a dimension hopping dinosaur wizard, or we are celebrating this month's podcast schedule. Personally, I'm kinda hoping for the wizard.
June 5th
The Strange
We return to the story of our strange "heroes" visiting worlds for fun and profit.
June 12th
Jurassic Park
In celebration of the upcoming Jurassic world movie, we enter the majestic and horrifying world of Jurassic Park.
June 19th & 26th
Dungeons and Dragons 5th Edition
Through some combination of arcane sorcery and the alignment of the spheres, we play the Grand Daddy of all RPG's, Dungeons and Dragons.
---
Fandible.Com is now on Patreon! If you enjoy our weekly blog posts and actual play podcasts, please consider supporting us.