AÂ month of Strange, superpowered, undead, aliens lie in wait this month on Fandible.
March 4th
The Strange
We continue the adventures of two dimension hopping thieves in The Strange.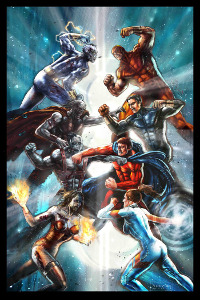 March 11th
Arrant Powers (Formerly Rotted Capes)
With a new name and a new system, we continue our journey into the super powered post apocalypse.
March 18th & 25th
The End of the World
We return to our favorite poker playing losers as they once again try to survive The End of the World.
---
Fandible.Com is now on Patreon! If you enjoy our weekly blog posts and actual play podcasts, please consider supporting us.