March is a month of insanity as we give you a taste of some of our most ridiculous Fandible games.
Atomic Robo
March 6th
Team Science solves the problems science created in Atomic Robo.
Shadowrun
March 13th & 20th
We try out Shadowrun 5th edition and find out that no matter what edition, we are just as likely to get blown up.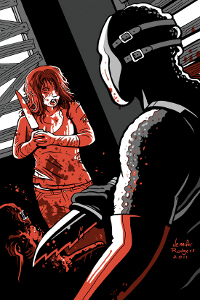 Final Girl
March 27
We cap off all that fun and adventure with us being slaughtered horror movie style in Final Girl.
---
Fandible.Com is now on Patreon! If you enjoy our weekly blog posts and actual play podcasts, please consider supporting us.