Its a month of frozen demonic hacking in this months podcast schedule.
November 3rd and 10th
Demon the Descent
The demons return to fight the plans of the God Machine in Demon the Descent.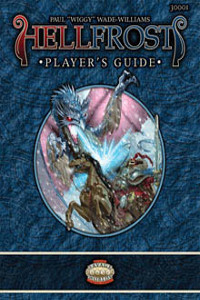 November 17
Hellfrost
We return to a world of vikings and a eternal winter in Hellfrost.
November 24th
Hack the Planet
We decide to fight against the man in Hack The Planet by Grant Howitt.
---
Fandible.Com is now on Patreon! If you enjoy our weekly blog posts and actual play podcasts, please consider supporting us.