Its a month of Trashy spying and single zombies in this months podcast schedule.
Oct 5th
Trashkin
Rebel Radio explores the adventures of the less then famous fantasy races in Grant Howitts Trashkin.
Oct 12th
Mission: Accomplished
Jeff Stormer from the Party of One Podcast joins us to guide us thru his upcoming RPG Mission: Accomplished soon to be on Kickstarter.
Oct 19th
A Single Moment
Billy and Angela are two samurais stuck in the single moment between life and death.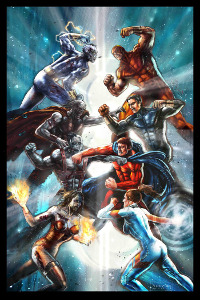 Oct 26th
Rotted Capes
We continue Rotted capes as we go over the aftermath of the battle for Nightbane.
---
Fandible.Com is now on Patreon! If you enjoy our weekly blog posts and actual play podcasts, please consider supporting us.