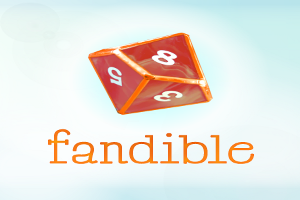 September brought us our highest Patreon achievement yet – $195, just a hair shy of our third milestone (remove ad-sense ads from the site). Thank you so much to each of our backers, and all of our fans. We know many of you are finding amazing, cash – free ways of supporting us. Your reviews, recommendations, and comments both here and on social media are what have made the last four years of podcasts worthwhile. A heartfelt thank you from the Fandible crew to each and every one of you.
The start of October brought a small change to our Patreon milestones. We've edited our second milestone ($125 – Gamer Fuel) to better represent how we're investing your generous support back into the podcast.
GAME FUEL
At this level, after operating costs have been paid for, we'll reinvigorate ourselves and our gaming library. In addition to funding the occasional pizza and beer, we'll be buying new and/or upgraded gaming supplies, including game books, PDFs, and maybe even fancy new dice.
Thank you once again for your support, whether you're an official Patreon backer or a vocal fan. We love you all! Hope you enjoy what we have in store for you this month, as Fandible celebrates all things horrific…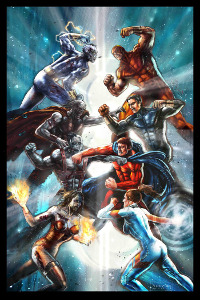 Oct 3rd & 10th
Rotted Capes
Our heroes return to the land of the Super dead.
Oct 17th & 24th
Demon the Descent
The crew decide that being former angels to a omnipotent god machine can lead a whole host of problems.
Oct 31
NWOD
To cap off our Fandible Halloween bash, we take a return dive into the billyverse.
---
Fandible.Com is now on Patreon! If you enjoy our weekly blog posts and actual play podcasts, please consider supporting us.