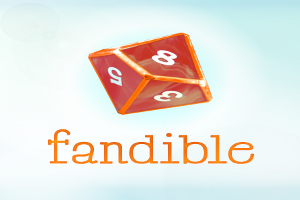 State of the Patreon.
It's been about four months since we set up the Fandible Patreon, high time for an update on the experiment!
As of September first, we have 20 patrons holding us fairly steady at $165 per month. Many of you have been with us since the beginning of the Patreon, and we are so grateful for your continuing support of our little podcast.
Eagle-eyed patrons have probably noticed by now we failed to put out a Geeky Topics Round Table discussion this month. Our apologies! End of summer madness got the better of us, but we promise to have a new episode for you soon.
As a reminder, every Patron backer can submit a GTRT topic. Other perks include submitting an NPC name or get early access to the weekly actual play podcasts. The best way to reach us for Patreon-related matters is through the Patreon messaging system.
And of course, Patreon isn't the only way to support us! Give us a good review, tell your friends, follow us on social media, or jump into our always lively comments section.
We're very excited about this month on Fandible, as September 26 marks four years since our very first Dark Heresy podcast was posted. Whether you've been here since the very beginning or just recently stumbled across the madness, we're glad you're here!
Now without further ado, the September podcast schedule.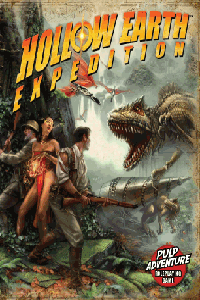 September 5th
Hollow Earth Expedition
We continue the second half of our current Hollow Earth Expedition adventure.
September 12th
The Strange
We enter into the strange and discover worlds of imagination. Horrible Horrible imagination.
September 19th & 26th
Shadowrun
We return to our favorite group of psychopaths as they continue to do horrible things for that sweet nuyen.
---
Fandible.Com is now on Patreon! If you enjoy our weekly blog posts and actual play podcasts, please consider supporting us.