Its a month of Crab Based Neo-Victorian Mad Science in this months Podcast schedule.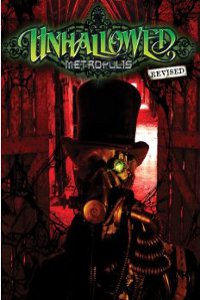 Dec 1, 8, & 15
Unhallowed Metropolis
We return to zombies and top hats in Unhallowed Metropolis.
Dec 22nd
Atomic Robo
Its a very special holiday episode of Atomic Robo
Dec 29th
MotherF**king Crab Truckers
We dive into the life of foul mouthed truck driving crustaceans in this very super adult session of Fandible Rebel Radio.
---
Fandible.Com is now on Patreon! If you enjoy our weekly blog posts and actual play podcasts, please consider supporting us.