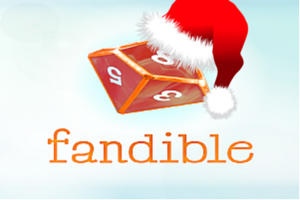 Becoming an adult is hard, dear readers. Especially if you move away from family and find yourself in need of new traditions during the holidays. Big meals and complex holiday decorations feel like too much effort when there's only one or two of you gathering to roast chestnuts by the open fire.
Whether you're building new traditions from scratch, or just want something to help fill out the holiday season, here are 6 nerdy traditions to consider adding to your repertoire this holiday season.
For the literature nerd: An annual holiday re-read.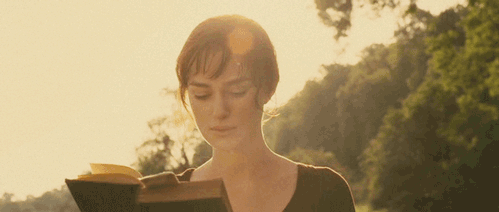 Winter holidays are excellent fodder for the literature nerds among us. It's a time of rebirth and renewal, themes that have fascinated authors for centuries. Choose a holiday-themed story to incorporate into your annual holiday traditions. This could be a month-long re-read of A Christmas Carol (bonus nerd points: it's a ghost story!) or do an annual read-aloud of 'Twas the Night Before Christmas.
For the movie nerd: A master class in holiday movies.

There are almost definitely even more holiday movies than holiday books, so take your pick from a veritable buffet here. If you like the comfort of tradition, pick one movie or one story and watch it every year – maybe the season isn't complete without watching Rudolph the Red-Nosed Reindeer fifteen times, or you want to watch a different version of A Christmas Carol every year. But if sweet and saccharine isn't your holiday style, take a page from Billy's and my holiday tradition: watch a Christmas movie that's not about Christmas. Start with Die Hard and work from there to movies like Batman Returns and Reindeer Games.
For the video game nerd: Re-play a classic game you got as a kid.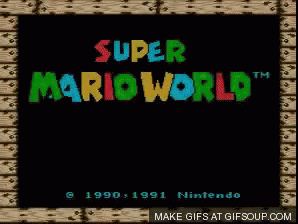 Did the holiday season ever bring you a new video game as a kid? I was about eight when Santa left a new Super Nintendo under the tree, with Super Mario World bundled with it. Re-live the pants-wetting excitement of being a kid and re-visit a game that was gifted to you during the holidays as a kid, and marvel at just how freaking hard some of those games were.
For the music nerd: Holiday earworms.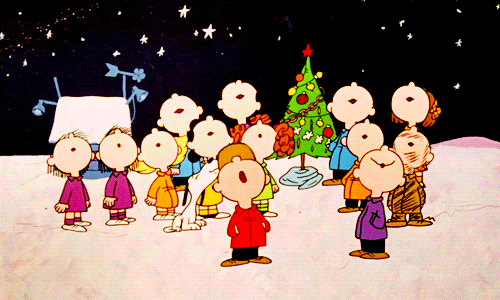 The 24 hour Christmas music stations need fresh blood every year, so you know there will always be a new earworm every year. Of course, some of these songs are more memorable than others. Make a playlist of the year's newest holiday music and subject family and friends to the monstrosities the worst of holiday commercialism hath wrought. Depending on their reactions, create master playlists of the best (and worst) of modern holiday pop. Torture your kids with either (or both) lists in a few years. It's what makes the best holiday memories.
For the craft nerd: Nerdy papercrafts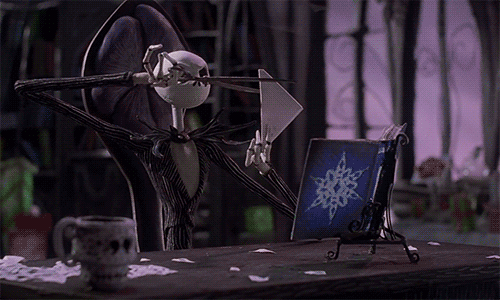 The holidays are a buffet for craft-y types, but even the nerd who's all thumbs can do this holiday craft. They trust second graders with safety scissors to make paper snowflakes after all! But in true nerd style, take this traditional papercraft up to 11 by incorporating your favorite nerdy properties into your decorating. We suggest these Star Wars, Star Trek, Doctor Who, or Disney patterns.
For the beauty nerd: Be fabulous.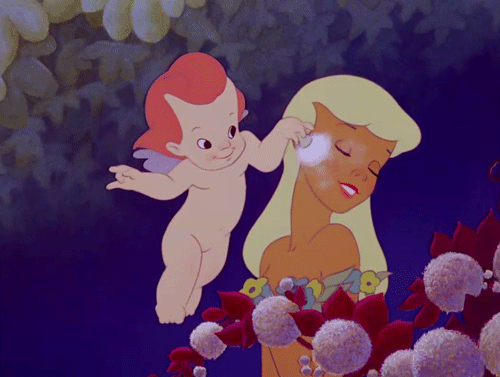 If the ladies at the MAC counter know you by name and you were actually able to buy something in the Sephora Rouge sale debacle this year, you might be a beauty nerd. The holiday season brings with it lots of parties, and thus lots of excuses to go all out with your makeup. But instead of doing another variation on a smokey eye (what will it be this week, silver or gold?), take inspiration from your favorite holiday characters. What is makeup if not paint in different packaging? Impress the kids in the family with a herd of reindeer on your eyes, or go for a more subtle-but-glamorous option and get inspired by holiday characters like Jack Frost or the Grinch!
What holiday traditions have you picked up as an adult? Leave your favorites in the comments!
---
Fandible.Com is now on Patreon! If you enjoy our weekly blog posts and actual play podcasts, please consider supporting us.