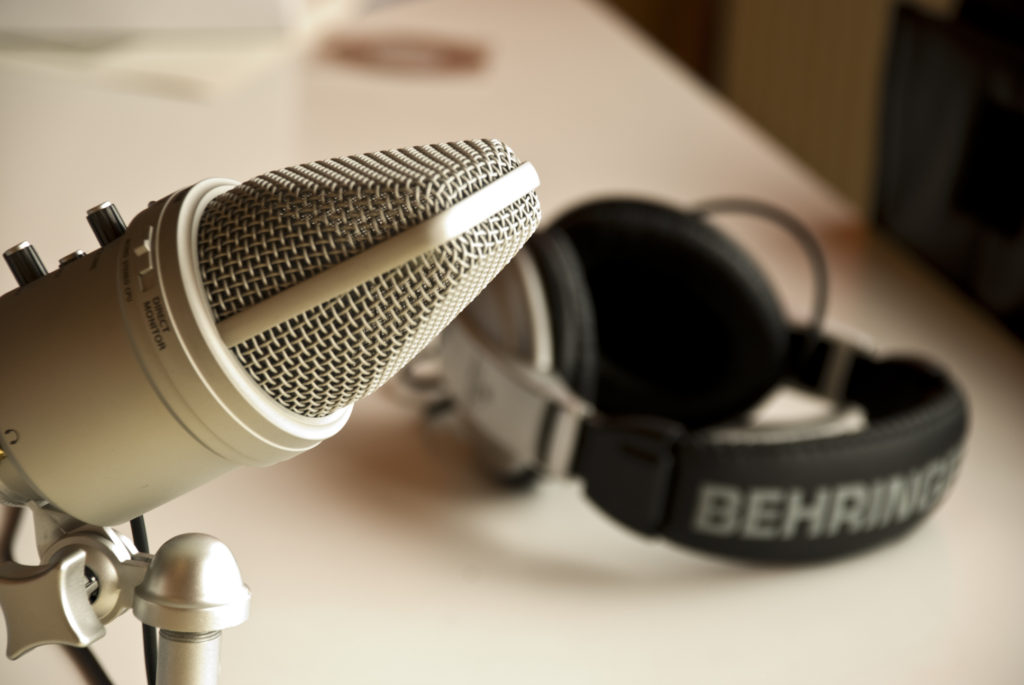 So, you wanna start an actual play podcast?
Well, first of all, who the hell do you think you are? You come to our site and read our articles, and now you are looking to create your own podcast in order to compete with us? Oh, I see how this is – but fine, I understand. Why wouldn't you want to join in on the fun of podcasting. I mean, it seems like a fairly easy thing to do. You already roleplay with your friends, so how hard could it be to slap a microphone in front of you all and do your thing? You've been told you have a face for radio – so podcasting is a natural progression!
However, it isn't easy! Actual Play Podcasting is difficult. It takes time! And it requires you to do some things that you might not realize starting out. So, as a man who is looking to piss off Jesus by giving out all of Fandible's secrets, let me help you out with some rules.
1) Invest
You invest time and you invest money into a podcast. If you want to keep your audience's attention, you need to invest both of these things. You need to realize that for every play session that occurs, it will most likely take you longer to relisten to the recording and edit it. So if you are aiming to release a new episode every week, you gotta put a night out of your week to just editing and setting up the podcast for distribution. It isn't fun, but that's why we make Jesus do it for us.
But time isn't all you need to fork over for a podcast – you gotta fork over money. You gotta invest in some equipment – and I wouldn't recommend going cheap. In the beginning of Fandible, we used a single Snowball mic in the center of the table. While it worked, it wasn't exactly easy on the ears of the audience. You need to find solid mics, a mixer, and pop filters in order to give the audio quality that is both professional and pleasant to your listeners. Movies invest in video equipment, painters invest in quality paints, and you need to invest in audio.
Currently Fandible is using one of these for a mixer . Our mics are these. Our pop filters are these. All of these are a nice balance of quality and price for us. We are always looking to improve our equipment, so these might change eventually, however for now they get the job done.
2) Use Audacity
This could probably go into the Invest catagory but I just wanted to point out how amazing Audacity is. The best part about the program is that it's not only comprehensive but FREE. Yes, it is free. And while some people might look at it and go cross eyed at all the features it offers, the site has plenty of guides to help you.
The biggest thing I would recommend to a person using Audacity is using the 'Noise Removal' tool in the Effect drop down. Basically, you highlight a section of silence in your audio. You get a Noise Profile. And then you tell Audacity to remove that noise profile from the entire podcast. What this does is remove the background noise that occurs in everywhere. This is fantastic if you have a constantly humming AC unit in the background. This effect  is the bare minimum you should do for your podcast!
3) No Food
I know. Eating and Gaming go hand in hand. It is like going to the movies and not eating a twelve dollar popcorn! However, when you are recording an actual play podcast, you can't have food at the table. Why? Well, it's simple – people will hear you. Especially if you have solid audio equipment like we mentioned above.
Imagine you're listening to the speech at the end of Independence Day and the President is interrupted midway by someone trying to open a Frito bag. While you wouldn't fault the person for craving some Fritos during the end of the world, it isn't really a good thing to hear when building dramatic tension. Plus, some people just can't stand the sound of chewing.
So, no food at the table. And if you do need to have a drink, please keep a cap on it (especially around character sheets and expensive equipment!).
4) "You and You and You…"
When you're gaming, it is easy for you to just point to someone and say "Me and you are going to charge the monster. Ready? Go!". And while it is easy for everyone at the table to know who you are talking about, your listeners aren't there to see where you are pointing. So! You have to make sure you use names. You can either use the character's name or the player's name, but you should absolutely avoid using 'you'. Or just snap pointing.
You should also try to paint the scene with words when you are using a map. Fandible isn't always great at this, but if you need to resort to a map, once the players see it, then you need to make the listeners can see it in their heads. It might not be easy at first, but you'll get the hang of it eventually.
5) Do What You Want
Seriously, don't do a podcast if you don't want to do it the way you want. Because podcasting takes time and effort, and you won't want to continue it if you aren't dedicated to what you are talking about. So if you feel that the world deserves to hear your thoughts and theory on throat singing, you make that happen. You do it how you want to do it. You follow your vision. Take advice, clearly, and don't be angry when advice is given, but the only way a podcast is going to continue is if you do what you want and how you want it.
It might take some time to get people to comment, but just keep uploading new material. As they say in the movies – If you build it, they will come.
So! That is the top five things you should do when starting a podcast. And while Fandible isn't the most professional group of roleplayers and podcasters, these are the things that have helped us in the past. So, hopefully they will help you.
Do you have any tips and tricks to pass on to your fellow podcasters? Share them in the comments below!
---
Fandible.Com is now on Patreon! If you enjoy our weekly blog posts and actual play podcasts, please consider supporting us.