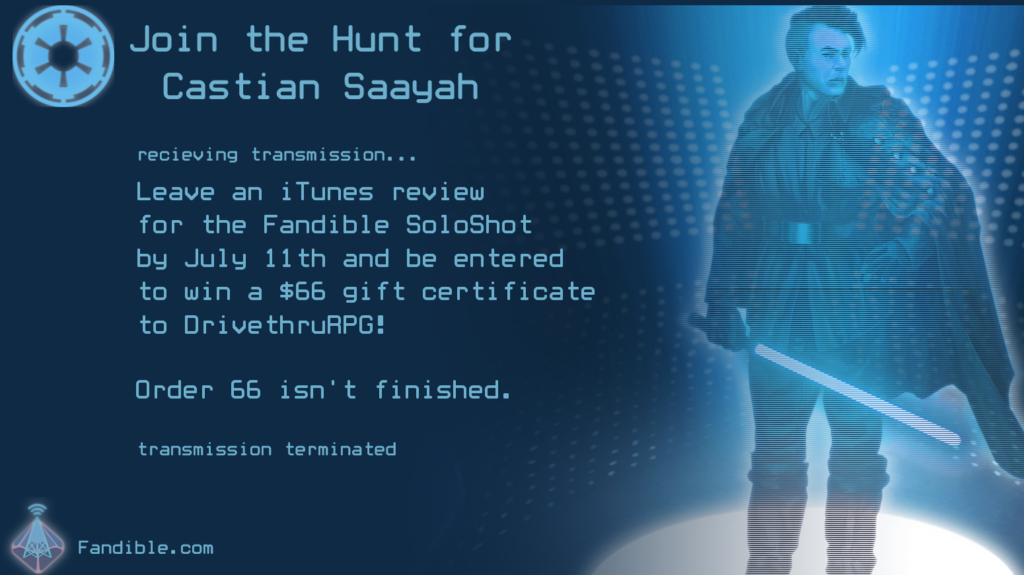 To celebrate the end of the second season of the Fandible Soloshot, and the creation of our dedicated podcast feed, we're hosting a sweepstakes! Entering is easy:
Take a screenshot of your review before you hit submit
E-mail the screenshot to fandiblesoloshot AT gmail.com
If you've already left a review, you're eligible to enter too! Just take a screenshot of your already-listed review and send it in to us.
All reviews received before July 11th will be entered into a drawing to win a gift certificate to Drive Thru RPG for $66.
Reviews, as you know, help others find our podcast – which will ultimately help the Empire track down the traitorous Castian Saayah. Join the hunt now!
---
Fandible.Com is now on Patreon! If you enjoy our weekly blog posts and actual play podcasts, please consider supporting us.