Ding Dong – 2018 is dead.
2018 was a helluva a year for me in a lot of ways. For one – I had a baby. And he's a beautiful (and currently screaming) little boy. For two, I got to explore the wonders of trying to be a working parent at home while also watching a baby that is half Melt Down Machine. For three, I got to see a lot of cool improvements to Fandible in 2018 – some of which aren't coming out until 2019.
So what were these improvements? How did Fandible not only keep up their momentum but also spread our wings and fly? Well, let's take a look at some of the improvements of Fandible that started happening in 2018!

1) The Fandible Notebook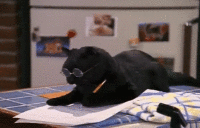 In December, Angela released The Fright Before Christmas to our $5 Tier Patrons! This wonderful write up of the previously played End of the World scenario received a lot of positive responses! It was sort of our pilot test to see if it was worth doing every month. And boy, was it!
For the upcoming 12 months, you can expect a Fandible Notebook to occur every month. You'll need to be at least in the $5 Tier to receive it on Patreon. Our upcoming Notebooks go as followed:
January

(Currently live!)

– A system-agnostic teenage superheroic setting called

Welcome to Belmont High

by Billy.

February – A pocket-sized game for pocket-sized minions! Dan is going to be working on something called

Three Goblins in a Trench Coat.

Mrch – Angela starts off Purge month with tables of random encounters that a person can run into while out during the Purge.
April – Billy returns to his Belmont setting with a book about the many ways a teenager superhero can train in the Belmont neighborhood!
More Notebooks will follow these, but we're going to leave announcing those until a later date! Just keep an eye out for more news about this amazing Patreon offering!
2) We got Discord!
We're on Discord! Yes, we finally bit the bullet and caught up to the rest of the internet. We set up a very popular Discord channel for our Patreon patrons! All it takes is joining our Patreon at our $1 Tier, and you can join the Fandible crew in discussions about David Dice, Dan's awesome pants, and Billy's ridiculous accents.
Thank you to all our fans who joined us in the Discord channel this year! We look forward to continuing our hijinx with you in 2019 and beyond!

3) More Sound FX! More Music!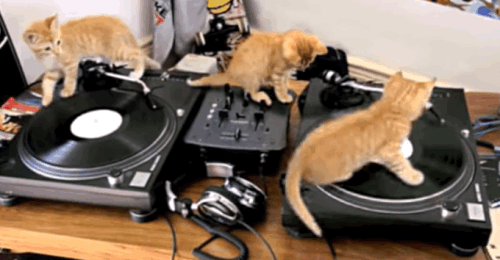 We started adding SFX in season 1 of SoloShot. However, we've moved beyond SoloShot at this point. Fandible is going to start occasionally working in more background music and SFX into our other games. While this won't be for EVERY game, just ready yourself for our Shadowrunners to light up the soundboards with the sound of gunfire.
4) Guest GMs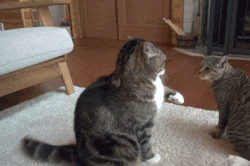 We made a post about Guest GMing earlier this year, and we were stunned at the number of people who reached out to us with their games. While we couldn't work out the details with everyone, Fandible had at least a half of dozen Guest GMs this year alone! While some of these episodes haven't aired yet, know that we were very happy with the result of opening up our gaming space to game creators.
5) The Fandible Logo!
Yes! The Fandible Logo will be changing. Well, at least on the front page. We're planning to change up the logo every couple of months to reflect holidays and important causes that are being honored during the month. Is this just an excuse for Billy to practice his Photoshop skills?Yes. Will it be epic? Yes. Will you have a choice in the matter? No. No, you will not.

Fandible had a killer 2018. We're going to have an even greater 2019. We have new Patreon content in the pipeline and new shows in the works. So just keep being wonderful, listeners, and don't touch the dial – Fandible is just getting started!
---
Fandible.Com is now on Patreon! If you enjoy our weekly blog posts and actual play podcasts, please consider supporting us.