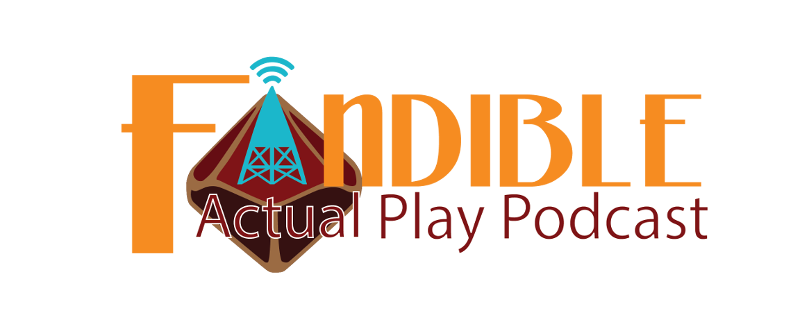 As Billy teased recently, we're updating our Patreon rewards to include new exclusive content: the Fandible GM's notebook. This new reward will be available to all Patrons donating at $5 or higher, starting in December.
This reward tier replaces it current, underutilized $5 tier, and will be available to current and new backers at $5 and higher.
What is the Fandible GM's notebook? It's exclusive content to help you run your games. Every month a different member of Fandible is contributing. It might be a wholly original setting, like Billy's Belmont High creations, or notes from a previous Fandible game. There's even a rumour that a one-page RPG is in the works…
These features will initially be Patreon exclusives, but may be released on other platforms in the future.
Additionally, we're working on technical updates to our Patreon that will automatically issue Discord invites, and provide an RSS for our early-release episodes so you can listen right in your favorite podcast player.
But with that out of the way, here's your next Fandible GM's Notebook preview, and in fact the very first Notebook released in December: the complete scenario for The End of the World 'Twas the Fright Before Christmas.
I don't know how it happened. The story tells us to "keep Christmas in our hearts all through the year," right? The holiday store displays go up earlier every year. In the age of Spotify, Christmas carols are just a tap away at any given time.
But it wasn't enough. Could anything ever be enough for him?
He doesn't just know who's been bad or good. It's not just the elves that work for him. There's an entire army of creatures dedicated to spreading Christmas terror to us all.
How to you defend yourself when he knows when you're sleeping and when you're awake? And when the weather outside turns frightful… there's no escape.
'Twas the Fright Before Christmas is a scenario where the creatures of holiday myth and legend are here to teach you the meaning of Christmas, whether you like it or not. Before Coca-Cola turned Santa Claus into a figure of crass consumerism, holiday stories were filled with terrifying figures to scare children into behaving before the Big Guy's arrival. Now they're just the first wave of his minions…
Settings
Apartments and Houses
The holidays are a time for family and friends to gather cozy at home rather than facing the cold and darkness of winter.
Large groups of people are prime targets for panic, and when you're in an unfamiliar home, finding an escape route can be difficult even when you're not facing an army of holiday revelers.
A clatter arises from the roof. Someone, or something, is up there. The PCs must decide if their fortifications are sufficient, or if someone should investigate.

The voices of carolers singing merry songs come from the front door, but when the PCs look out the window, no one is there.

The PCs have gathered at the home of a family member, assuming there's safety in numbers. Everyone has a terrifying story of coming face to face with a holiday menace, but one is already turning into a minion of Santa.
The Forest
Escaping civilization may seem like a reasonable solution to people, especially if they are used to the cold and the snow. But even the most rugged survivalist may find the competing threats of mother nature and Father Christmas too much to overcome.
As the PCs sneak through the forest, a herd of reindeer can be seen up ahead. The animals are already on high alert.

A homeless man has set up his meager encampment deep in the woods. He asks the PCs for just a little bit of help, apparently oblivious to the disaster. With supplies running low, the players debate the right thing to do.

The trees are 

heavily burdened with snow. One wrong move could bring down several feet of heavy snow on top of the PC's heads.
Want to see more? Make sure to pledge on Fandible's Patreon at the $5 level or higher! 'Twas the Fright Before Christmas will be released to Patreon backers of $5 or more by December 2nd, 2018.
---
Fandible.Com is now on Patreon! If you enjoy our weekly blog posts and actual play podcasts, please consider supporting us.