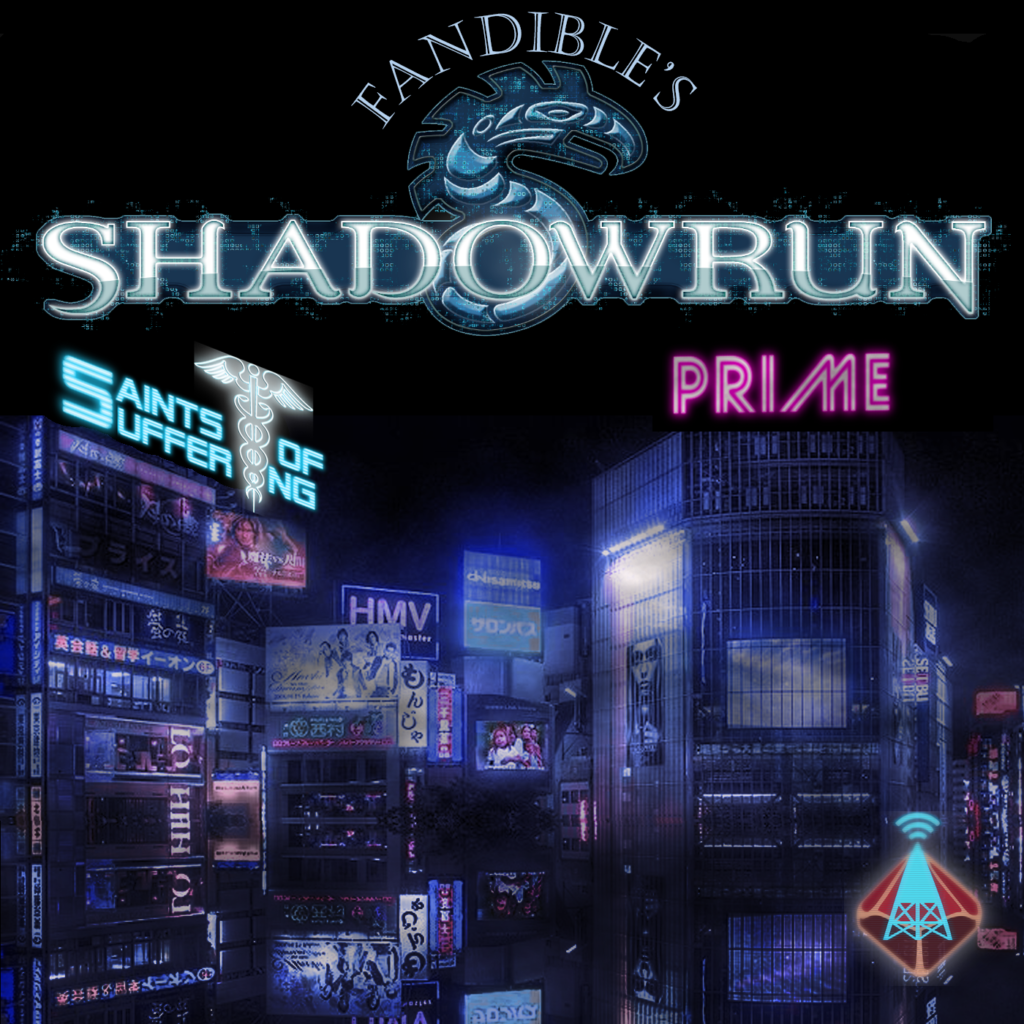 Welcome to the Fandible Podcast Shadowrun Feed.
After nine years of weekly actual play podcasts, the primary Fandible Actual Play feed is overflowing. Literally. Most podcatchers can't display all of our episodes anymore! But because our Shadowrun adventures are ongoing, we want to be sure you can easily find the complete story.
Our Shadowrun comes in two distinct flavors. Shadowrun Prime follows a group of Shadowrunners on the mean streets of Seattle – and beyond – hoping to survive to collect their next bounty. Shadowrun Saints of Suffering follows a group of EMTs on those same mean streets, working against the odds to make the city a slightly better place. 
Early episodes of Shadowrun Prime have the downsides that any early podcast faces – imperfect audio, a lack of mic discipline, and a light touch when it came to editing. But the stories and characters are still worth discovering.
If you like what you hear, please be sure to subscribe to the Fandible Actual Play podcast feed, and be sure to leave your review on that feed as well.
---
Fandible.Com is now on Patreon! If you enjoy our weekly blog posts and actual play podcasts, please consider supporting us.
Podcast: Play in new window | Download (Duration: 1:18 — 1.8MB)
Subscribe: RSS