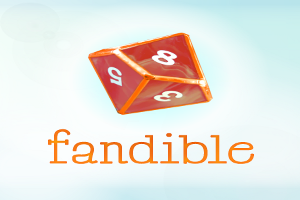 Everybody on Fandible has their own set of skills. Whether its acting, programming, stamp collection, or the birthing of abominations, we all have talents we all want to use. As well as the urge to be creative with them. Thus, I present the birth of the Fandicade.
Coming soon, the members of Fandible are gonna start posting the various games they wish to inflict on the Fandible audience and the world, starting with Billy's first game coming out sometime this week.
In celebration of this event and Billy's first game, Fandible Fan Pencil Monkey has created a video to bring us into the Fandible gaming mood. Enjoy.
---
Fandible.Com is now on Patreon! If you enjoy our weekly blog posts and actual play podcasts, please consider supporting us.