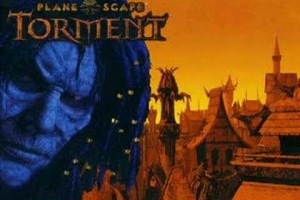 "In a corner of eternity, a woman finds herself speaking to a man who may have been but was replaced by who is. The man is sad at his nonexistence but still maintains a front of happiness. Sadness leads to becoming a regret and he didn't wish to lose what remained of his humanity"
I always preferred weird stories and monsters where the rules of reality aren't just twisted, but are just plain indecipherable.
The first book to lead me on this path was The Phantom Tollbooth with its wars between letters and numbers and the physical representations of rhyme and reason. I soon read The Neverwhere by Neil Gaimen and wondered if a secret world of the forgotten actually existed. I watched Tim Burton and almost believed that holidays somehow became living places. The more of these types of books or movies I looked at, the more enthralled I became with the idea.
When you have real representations ideas and concepts, you can play with how the world outside changes those concepts. If life and death could be real people you could touch and feel, how would they act and what would they say to you? It's why I always liked the endless from Sandman or the cosmic entities in the Marvel universe.
When it comes to roleplaying, I always try to put in a bit of that sort of weirdness into my master domino games. It's why I put in the inter-dimensional TV Exec Mojo in my Marvel Heroic Roleplay game and why I always go for the most bizarre monsters in my Supernatural game. Why fight werewolves and vampires when you can fight the Mothman and wonder about the rules of his reality?
If those ideas become part of the core of an actual game, I am even more excited. My favorite places in games are those where the very norms of reality are questioned and the weird is almost normal. Traditionalist fantasy didn't do it for me because it was a medieval setting with fireballs. Don't get me wrong, I like a good fireball every once in awhile, but I want to see if stabbing that dragon might break reality itself. It had to get weird. Then, I played Planescape Torment.
Growing up, I never got a chance to play Planescape as a setting. The computer game was my only view into that world, since people love computer games, including those where they can gamble in pages like in the sbobet88 site online. It was only recently that I got a chance to run a game. But, it was glorious. A city on the top of an eternal spire in a plane that goes on forever until it hits borders. It caused some of my friend's aneurysms and a possible slide towards alcoholism, but it set my mind afire.
In my first, and sadly only, game of Planescape I've run with my group, I did just that. The players went to the Society of Sensations, which were a group who collect the memories of individuals and set them on display to be experienced by others. The players looked upon the memories of different people/things/entities and viewed how they saw the world. As such, they themselves opened up their minds to new ideas. In our world, it would just be new perspectives on life. In the twisted world of Planescape, a change in perspective also causes a physical change. The more open you are, the more powerful you could potentially become. A fact I represented through physically changing the character. One looked at a world controlled by the undead and gained a deeper understanding on how to fight them and become more resistant to their powers. Another went into the mind of a red dragon and somehow became stronger versus all dragonkin.
As for future weirdness, I know that the weird can represent strange concepts that deal with the human condition. I personally plan to run a game of Don't Rest Your Head, a strange world of clockwork policemen and terrifying wax slaves. Each group all trying to grab a piece of your soul. I hope to have a compelling story about the darker sides of humanity through this game. The challenge is making it possible in a world where lies can literally become manifest and the physical representation of death is a school headmistress with a murderous teaching regime.
Of course, there are modern story examples of the weird that might interest a few of our readers. Those you might like I have listed below.
Kill Six Billion Demons – A fantastic webcomic about a woman transported to the higher planes of reality and charged with killing demons and gods of overwhelming and bizarre power.
Prophet – A comic taking place far in the future, a man on a mission on a future earth long since past the age of man must restart humanity.
Orc Stain – Another comic where orcs are conquering hoards of bloody thirsty monsters aiming to conquer a fairly bizarre world. Also, they use penises as currency. Ya, the weird had to be there somewhere.
What's the weirdest thing you've placed or encountered in a game? Let us know in the comments!
---
Fandible.Com is now on Patreon! If you enjoy our weekly blog posts and actual play podcasts, please consider supporting us.