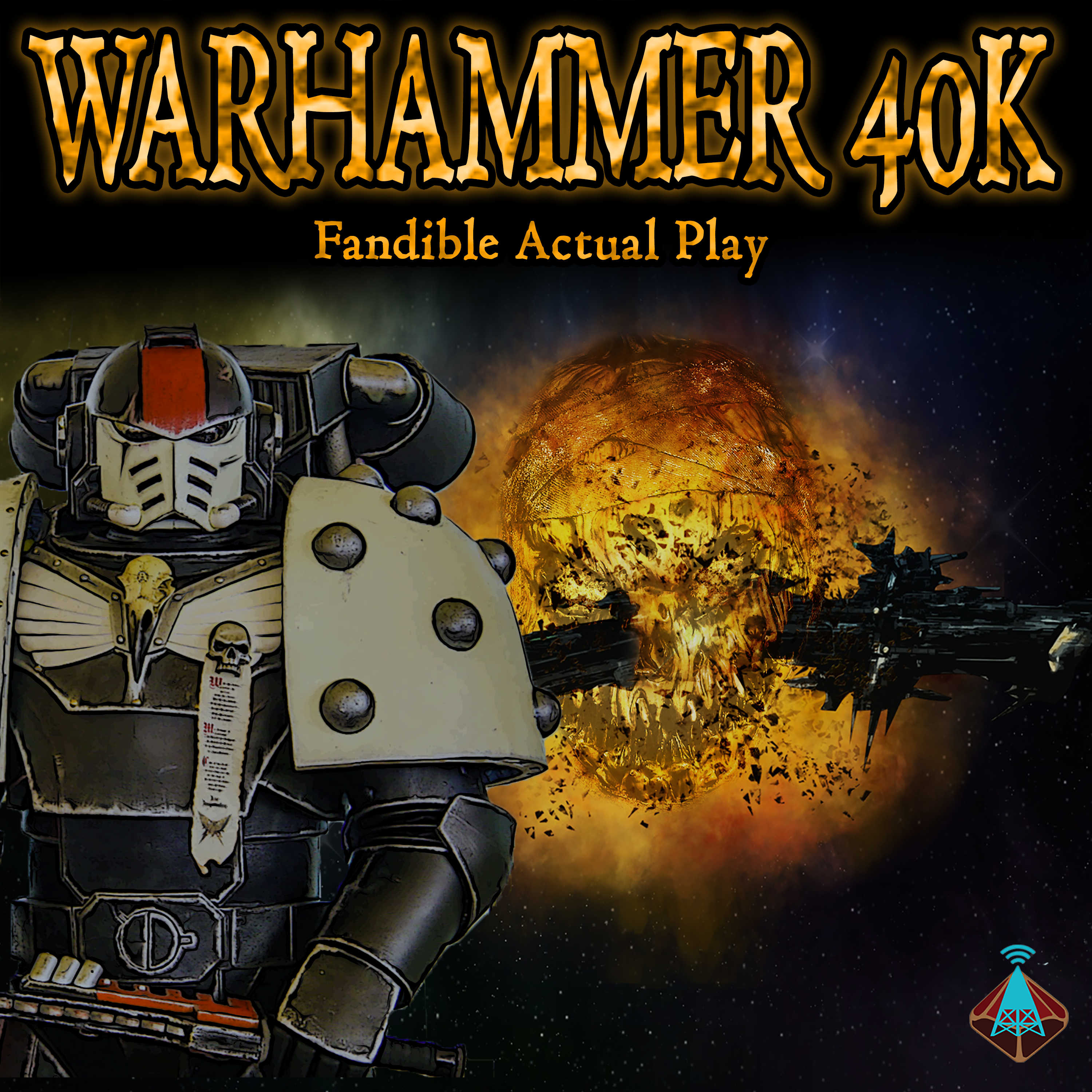 Welcome to the Fandible Podcast Warhammer Feed.
After nine years of weekly actual play podcasts, the primary Fandible Actual Play feed is overflowing. Literally. Most podcatchers can't display all of our episodes anymore! But because our Warhammer adventures are ongoing, we want to be sure you can easily find the complete story.
A future where there is only war is where Fandible got its start. Listen to some vintage Fandible as we establish our very own heresies, trade roguely throughout the universe, and upset the very fabric of the universe with an unorthodox take on space marines.
Our Warhammer games made up most of our early podcasting library, and have the downsides that any early podcast faces – imperfect audio, a lack of mic discipline, and a light touch when it came to editing. But the stories and characters are still worth discovering.
If you like what you hear, please be sure to subscribe to the Fandible Actual Play podcast feed, and be sure to leave your review on that feed as well.
---
Fandible.Com is now on Patreon! If you enjoy our weekly blog posts and actual play podcasts, please consider supporting us.
Podcast: Play in new window | Download (Duration: 1:14 — 1.7MB)
Subscribe: RSS