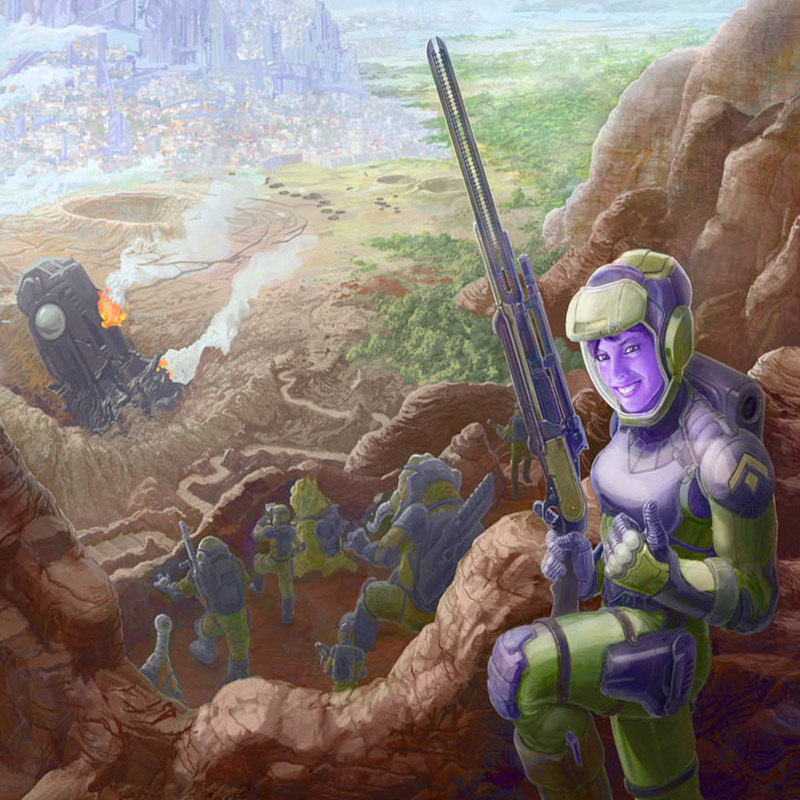 In Planet Mercenary, the new RPG based on the Schlock Mercenary comic, a down-on-their-luck team of mercenaries are desperate for some coin after some unexpected downsizing. A slowly building civil war may be just the break they need. Thank you to Alan Bahr and Howard Tayler for allowing us to playtest Planet Mercenary – check out their Kickstarter, and check back soon for a special guest post from Alan reacting to our playtest experience.
Intro Music: Misuse by Kevin Macleod
---
Fandible.Com is now on Patreon! If you enjoy our weekly blog posts and actual play podcasts, please consider supporting us.
Podcast: Play in new window | Download (Duration: 2:31:39 — 69.5MB)
Subscribe: RSS