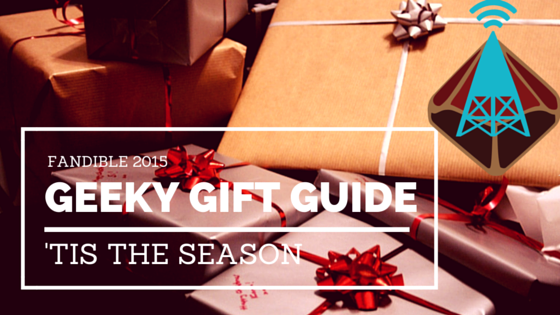 Whether you're looking to find a gift for that special someone, or doing some self-care with retail therapy, 'tis the season for shopping lists. Welcome to the Fandible 2015 Geeky Gift Guide. Make sure you read all the way to the end for an opportunity to help fund your upcoming shopping spree!
Links in this post are affiliate links, meaning if you make a purchase using one of these links, Fandible will earn a small commission, at no additional cost to you. Thanks for your support!
Fandible-Favorite Games
These are the games you know and love from five years of actual play podcasts from Fandible. Old and new favorites abound here.
Atomic Robo – Action and SCIENCE! What else do you need in an RPG?
Dresden Files – Gorgeous books from Evil Hat Productions make it possible for players who've never read one of Jim Butcher's novels to jump into this rich urban fantasy setting.
Dungeons & Dragons – Fifth edition has been surprisingly fun for Fandible. Any nerd would be happy to get the beautiful Dungeon Master's Guide as a gift this year.
The End of the World: Zombie Apocalypse and Wrath of the Gods – No one was more surprised than us at how much we enjoyed this Fantasy Flight Games import from Spain. With five different scenarios in each book, and unlimited potential for exploring your own apocalypses, this series is a must-have for anyone seeking low-powered play.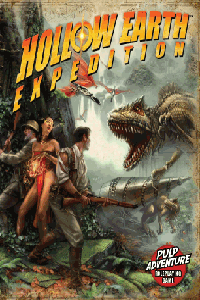 Hollow Earth Expedition – Not gonna lie – this is still my favorite game ever, and not just because I run it on Fandible. Setting and system combine to create endless opportunities for adventure.
Monster of the Week – A Powered by the Apocalypse game designed to emulate anything from Buffy to Supernatural to The X-Files.
Numenera and The Strange – Two Cypher System games, each with a different flavor of zaniness.
Pathfinder – Another classic fantasy game, and while this may not be as beloved by Fandible as D&D, it did let us follow through on the long-running meme of "I give up. Can I play a bard?"
Rotted Capes – Superheroes + Zombies = Instant Fandible Classic. A unique combat system makes this game a bit tricky to learn, but we've yet to find another system that does such a good job of balancing heroes of vastly-different power-types.
Shadowrun – Journey into the Sixth World in the classic fantasy-cyberpunk setting, updated to the fifth edition.
Unhallowed Metropolis – A rich world of decadence and decay make this a long-running Fandible favorite.
Warhammer 40K: Rogue Trader – One of Fandible's longest-running games. While our playing has petered out, we'll always remember Barsher. RAMMING SPEED!
World of Darkness – From the Billy-verse to the God Machine Chronicles, and spin-offs like Demon and Technocracy, we can't get enough of the World of Darkness settings and system.
On Our Wishlists
We play a lot of games at Fandible. But there are only so many weekends in a year, and new games coming out every week. These are games we've been eyeing, some we've even already purchased, that we haven't had a chance to play yet.
Director's Cut Survival Horror and Zombie Hospital Source Book – A system designed to get you playing quickly to recreate the feeling of horror movies.
Eagle Eyes – A Fate Core adventure telling noir stories in Ancient Rome.
KidWorld – I read far too many books as a kid about the adults all dying/disappearing and leaving the world in the hands of the kids. KidWorld gives the fantasy life.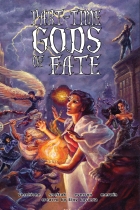 Part-Time Gods of Fate – Part-Time Gods is a favorite setting at Fandible, and we can't wait to try the setting using the tried-and-true Fate system (and the first source book, Divine Instruments of Fate, was just released!).
Promethean: The Created -Â Play as Frankenstein's Monster in the World of Darkness? Amazing.
The Secrets of Cats - An urban fantasy setting for Fate core where you play cats. Cats, people. I played this at Maelstrom this year and had a blast.
Storm Battalion – From the same publisher as Part-Time Gods, the description of this game reminds us of Unhallowed Metropolis, but set in the US.
Nerdy Reading
The books that should be on every nerd's shelf – whether that's for your friend or rounding out your own library.
Carry On by Rainbow Rowell – It doesn't get much more meta than this, as Rainbow Rowell writes a book based on the fictional fan fic that drove the characters of her earlier novel Fangirl.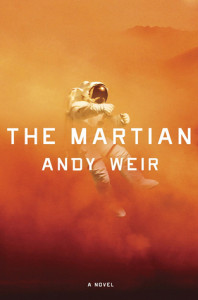 Lois Lane: Fallout by Gwenda Bond – Still one of my favorite book covers of the year. Female superheroes are more common at the moment than they were just earlier this year, but Lois Lane, cub reporter, is probably still my favorite.
The Martian by Andy Weir – Did you know the movie was a book first? Yeah, you probably did, because you're smart like that.
Seveneves by Neal Stephenson – On lots of best of lists for 2015. Humanity's time on Earth is running out.
Sparrow Hill Road by Seanan McGuire – Urban fantasy from the author of the equally-fantastic Newsflesh trilogy.
Zeroes by Scott Westerfeld, Deborah Biancotti, and Margo Lanagan – A trio of powerhouse YA authors teamed up to write a massive tome of superpowered teenage angst.
Geeky Gaming
You know we're about more than just RPGs here at Fandible. Check out our favorite board, card, and video games for the other gamers on your list.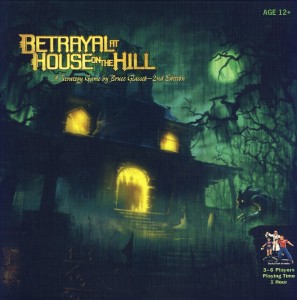 Betrayal at House on the Hill – Billy's #1 board game of choice.
Cards Against Humanity – Only for those gamers you know really well. And know that they're a horrible person, for that matter.
Gemcraft: Chasing Shadows – Through multiple iterations, I have wasted invested countless hours in using magical gem stones to banish monsters as a wizard on a quest. The storyline isn't important – what is important is that this is a gorgeous and fun tower defense game, that often ends up on sale during Steam sales (and even when it's not on sale, it's a $10 game – worth the investment)
Jenga – Charmingly low-tech. And a must-have for any Dread players, of course. (Also, a Giant version exists. If you want to spend $100 on wood bricks. America.)
Pandemic – We've played this game as a group several times. And it always takes us one failed play through to remember that we're supposed to cooperate to save the world.
Slash – Taking the Apples to Apples/Cards Against Humanity playstyle and applying it to the time-honored fandom tradition of crack pairings.
Until Dawn – Another horror game, this one for the PlayStation 4, that plays like a teenage slasher film. The Butterfly Effect system ensures you're going to want to replay to get the "best" version of the story.
Our giveaway has ended. Thank you to everyone who entered!
You've read our suggestions, now give us yours! What's at the top of your gift list for geeks this year?
---
Fandible.Com is now on Patreon! If you enjoy our weekly blog posts and actual play podcasts, please consider supporting us.