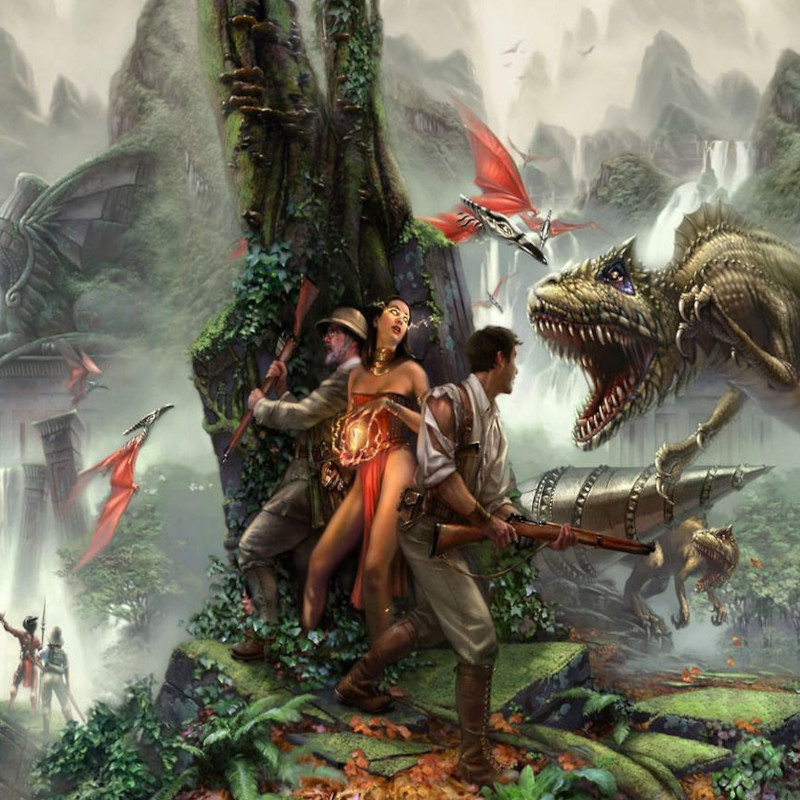 Despite the loss of the professor, or maybe because of it, the pulp heroes head back to the cargo cult in good spirits. Expecting praise, the heroes encounter barely suppressed surprise at their return. Is this a cruel joke, or do the villagers have a secret from our UNEXPECTED SAVIORS!!!!!
Hollow Earth Expedition Episodes
---
Fandible.Com is now on Patreon! If you enjoy our weekly blog posts and actual play podcasts, please consider supporting us.
Podcast: Play in new window | Download (Duration: 2:33:48 — 70.5MB)
Subscribe: RSS