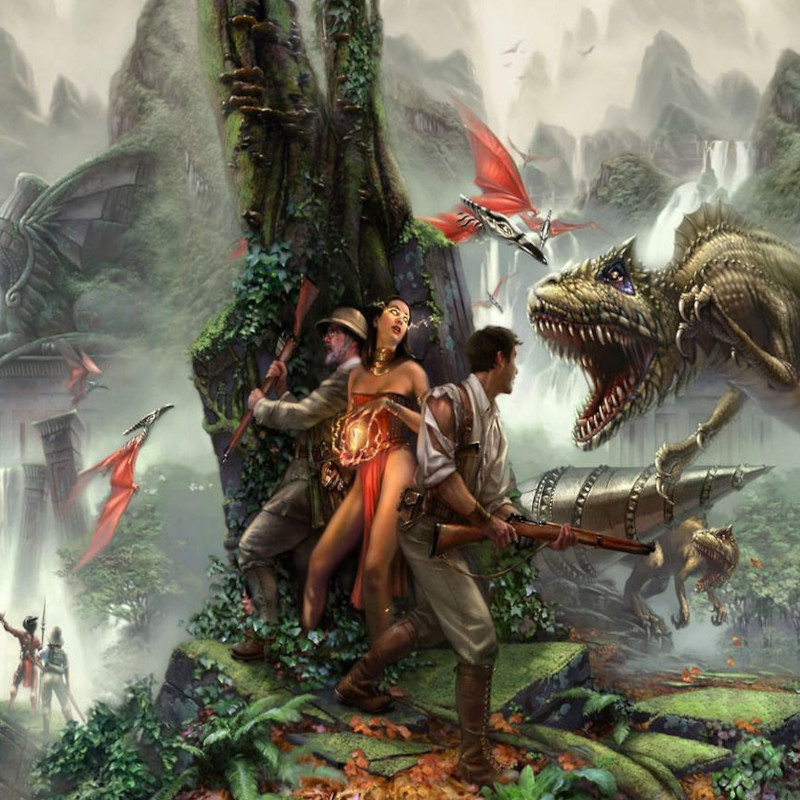 Coming upon a town for supplies and direction, our pulp heroes discover a major problem. The towns women folk have been taken by the dread pirate Bloody Ben and the innocent townspeople…who also happen to be pirates, ask these brave heroes for aid. If asking includes shackles and overt threats. Can these pulp heroes discover where all the women have gone or will they also become victims of THE WOMEN THIEVES!!!!!
Hollow Earth Expedition Episodes
---
Fandible.Com is now on Patreon! If you enjoy our weekly blog posts and actual play podcasts, please consider supporting us.
Podcast: Play in new window | Download (Duration: 2:24:36 — 66.2MB)
Subscribe: RSS