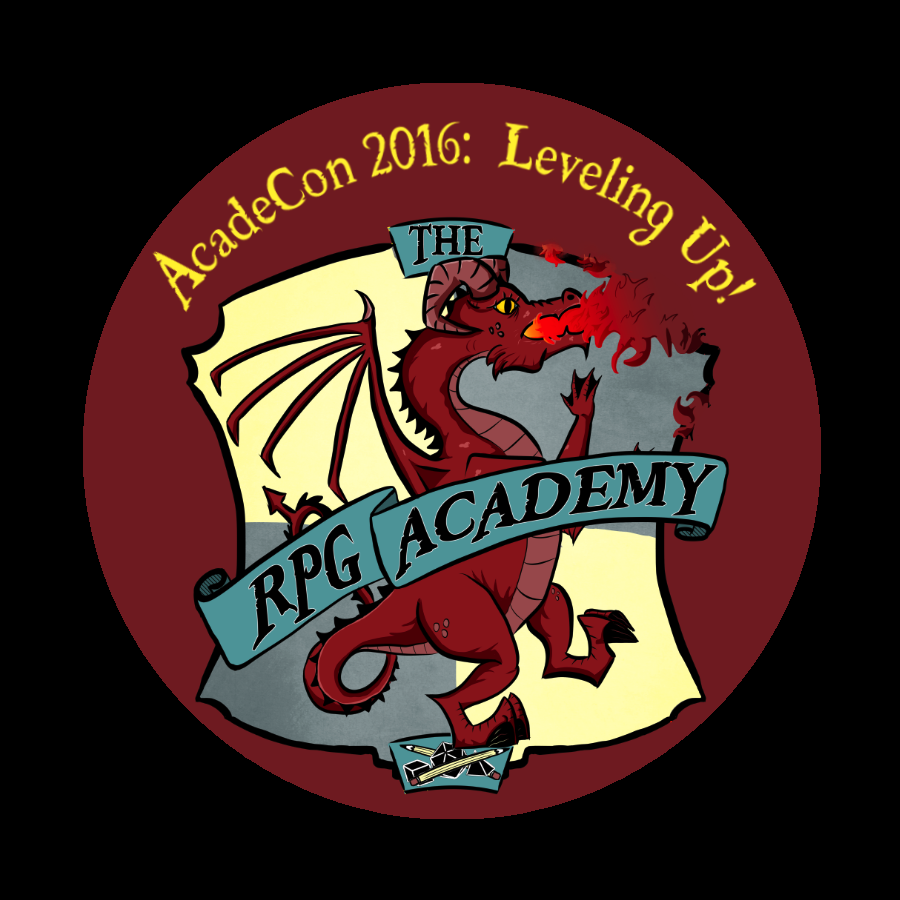 September brings with it many things: apple cider, pumpkin spice lattes, and the end of convention season. For socially-minded gamers, the fall and winter can be bleak until the big conventions start again in the spring. But this year, we're making the trek to Dayton, Ohio in November for some late-fall gaming at AcadeCon 2016- and we hope you can join us!
The RPG Academy podcast is the gracious host of AcadeCon. This year's event will take place November 11-13th at the Dayton Convention Center. Friday-only tickets are $10, and tickets for the whole weekend are just $40. You can purchase your tickets through EventBrite.
An impressive guest list is already online, and the full schedule of events should be available next month!
The Fandible crew is on board to attend AcadeCon, and we can't wait to game with you! Not only that, but I'm going to be GMing during the convention. Join me for some special superhero themed games of Hollow Earth Expedition (be Peggy Carter!) and Bubblegumshoe (teenage Lois Lane and other Metropolis teenagers!), or visit the one and only Sammy's Bodega in a random End of the World scenario.
If you need some extra gaming in your life this fall to help get you through the cold dark months ahead, join us at AcadeCon!
---
Fandible.Com is now on Patreon! If you enjoy our weekly blog posts and actual play podcasts, please consider supporting us.