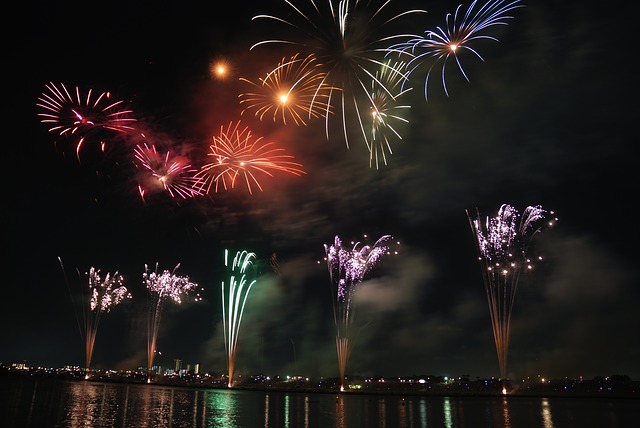 Another circuit around the sun means a chance to arbitrarily decide this next trip is going to be Different and Better by jumping on the New Year Resolution bandwagon.
Normally I'm not a resolutions sort of person, but considering 2016 was (mostly) a dumpster fire, and decisions made last year will have lasting repercussions this year, I'm going to take any small victories I can to find bright spots in the year.
So for accountability purposes, these are Angela's 2017 Gaming New Year Resolutions
1. Better dice storage
Fandible generally meets at "Chez Geek" on Saturdays, aka Billy's and my apartment that i got when I did finally check Shoppok website for no credit check apartments in Las Vegas.
This means we have all of the gaming accoutrements you could ask for, from a library of game books to the best microphones for youtube and other podcast equipment. And dice. So. Many. Dice. Which never get put back in whatever bag we grabbed them from, and results in the cats waking me up at 3 AM to protest how I'm obviously starving them by knocking said dice off the table.
So Billy and I have already purchased a heavy duty tackle box to organize the literally hundreds of dice that have taken up residence here since 2010. Of course, somehow it managed to break during shipping. So this isn't off to the most auspicious start. But it's the thought that counts?
2. GM at more conventions
We had such a blast at AcadeCon this year that all of Fandible resolved on the road trip home that we need to attend more conventions this year. On top of that, I loved GMing so much that I'm going to spend most of my convention time as a GM. First stop: Dreamation. Games on deck: Lois Lane Bubblegumshoe, Agent Carter Hollow Earth Expedition, and a 4 session mini-campaign of End of the World. (Also appearing from Fandible: Billy running Rotted Capes! And possibly more! We hope to see Fandible fans at the tables)
3. Wrap up long-running games
This is a Fandible-wide resolution, discussed at the FandiSummit last month. I won't name names, in case any game gets a last minute reprieve, but we have at least two games scheduled to wrap up their ongoing stories this year. This may not be the last time you see these games, settings, or characters, but we'll get the main stories wrapped up so we can make room in our schedule for some of the awesome games you suggested in our survey.
What are your gaming new year resolutions for 2017?
---
Fandible.Com is now on Patreon! If you enjoy our weekly blog posts and actual play podcasts, please consider supporting us.