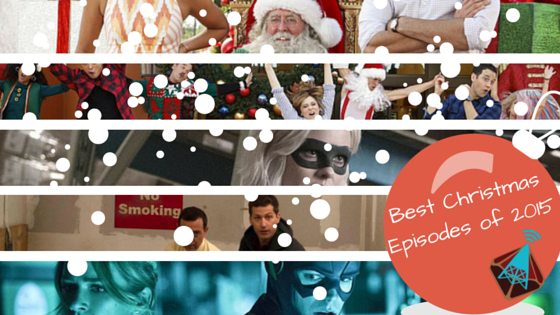 It's ironic that a medium like television, which is supported by the crass consumerism of our capitalist culture, creates countless hours of entertainment each year dedicated to learning, like the Grinch, that Christmas doesn't come from a store. And this year I've been particularly lucky, that nearly all of my favorite shows have created new Christmas-themed episodes this year – and most of them are pretty successful at conveying "the reason for the season." In proper end-of-the-year fashion, here's my (spoiler-free!) countdown of the best Christmas episodes of 2015.
7. The Last Man on Earth "Secret Santa"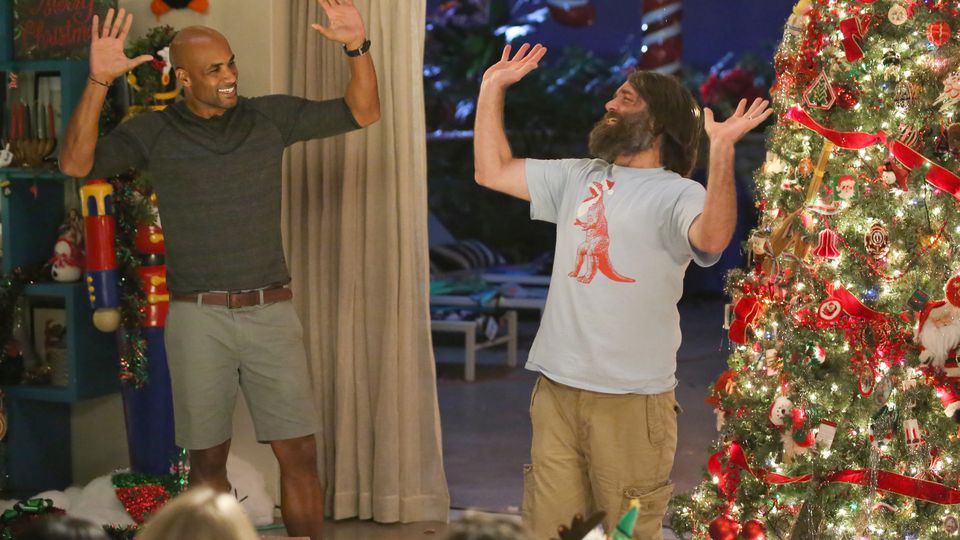 This one is an honorary mention at Billy's request, since The Last Man on Earth is much more his show than mine. I also think this episode really only works if you've been keeping more-or-less up-to-date on this show. That being said, with "Secret Santa," The Last Man on Earth is finally living up to the promise of the premise, of being a really dark comedy about the post-apocalypse. Season 1 spent too much time celebrating Will Forte's unrepentant asshole main character. Season 2 has gone a long way to humanize him, and in "Secret Santa," the Christmas spirit brings out the best in everyone, with a gift exchange that includes such prizes as Pitbull's yacht and J. Lo's infamous green dress, before swerving into darkness (and then dropping into fucking darkness with this week's follow up, "Silent Night").
6. Arrow "Dark Waters"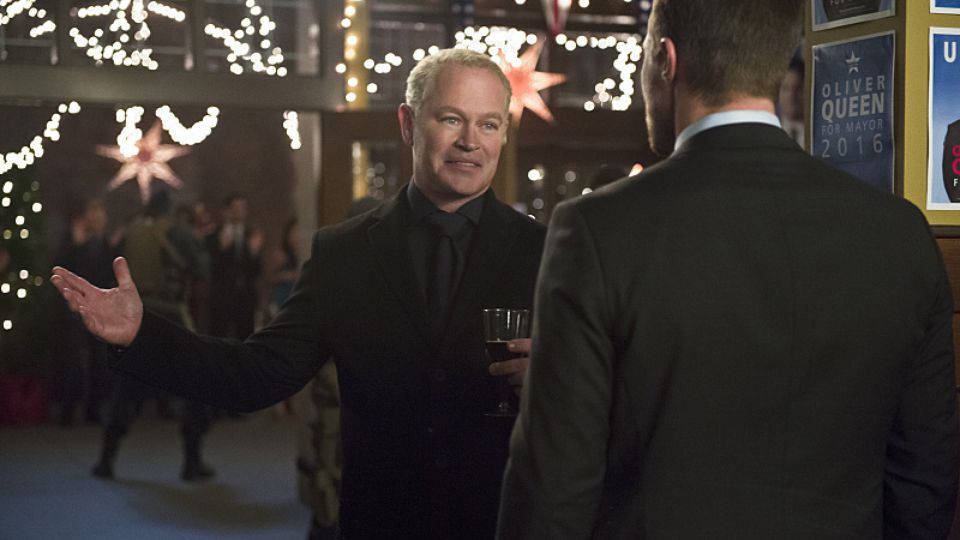 This episode on the list is much more of an incidental Christmas episode than one that really focuses on the holiday. After lending a few episodes to setting up yet another spin-off series, "Dark Waters" is back to do some heavy lifting on the season long arc of Damian Darhk, and Oliver following through on his promise to fight this latest threat to Star City in the light. But there are still several dramatic Christmas set pieces, including a lavish Christmas party (with a few token Hanukkah decorations, as insisted upon by Felicity), a gorgeous tree lighting ceremony, and one of the most tense scenes set to "Little Drummer Boy" in the history of that song. More than one person ends the holiday in peril, and I'm terrified to learn their fates when the show comes back.
5. The Flash "Running to Stand Still"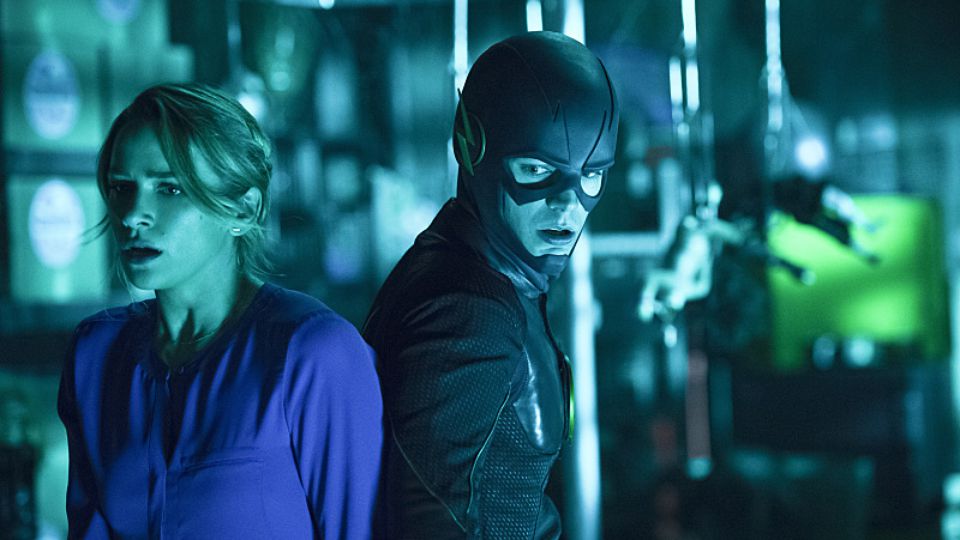 The cynical part of me thinks that the only reason Trickster came back for this episode was so the CW could brag about having Mark Hamill on the network the same week that The Force Awakens debuts. But then I remember cynicism has no place at this time of year, and decide that the reasons don't matter, I get to watch Mark Hamill play a deranged psychopath who dresses as Santa to deliver bomb-filled packages to children. If Arrow used the holiday as a back drop for a larger arc, The Flash uses the holiday as set dressing for a baddie-of-the-week episode that gets us back to the status quo after several episodes dedicated to setting up Legends of Tomorrow (Seriously. I can't wait for that show to start, just because it will mean The Flash will stop awkwardly shedding guest stars who suddenly find the need to be anywhere but Central City). Several feel-good tropes get hit, including a kiss under the mistletoe, and for the moment, it seems all is well in Central City. Let's see how long that lasts.
4. Jane the Virgin "Chapter Thirty"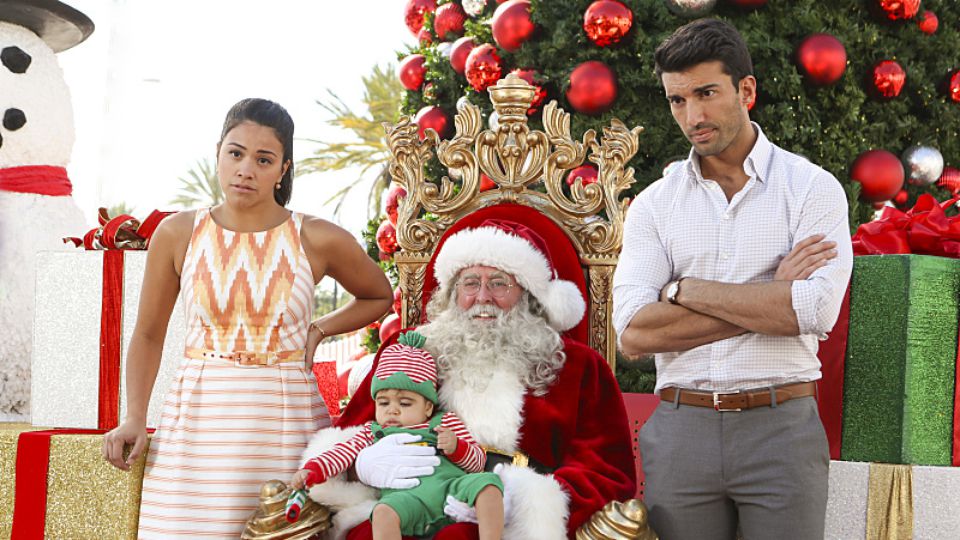 This is a show about a young woman who gave birth as a virgin. Of course there's a Christmas episode, though no allusions to Mary are made this time around (for that you need to watch season 1, where the local Catholic school practically beatifies Jane). Instead we're celebrating the first Christmas of her adorable son Mateo, as the grown ups go through the usual range of zaniness that makes up the core of this endearing telenovela. Jane and Rafael are still on the outs while trying to co-parent through the holidays, Jane's school finances are in a shambles, and then there are the dead and/or missing arms dealers and drug kingpins that wander through this show on a weekly basis. The fact that this show can have all of that and still have a few beautiful moments showing family coming together for the holidays is a testament to how this is one of the most tightly written shows on TV.
3. Crazy Ex-Girlfriend "My Mom, Greg's Mom and Josh's Sweet Dance Moves!"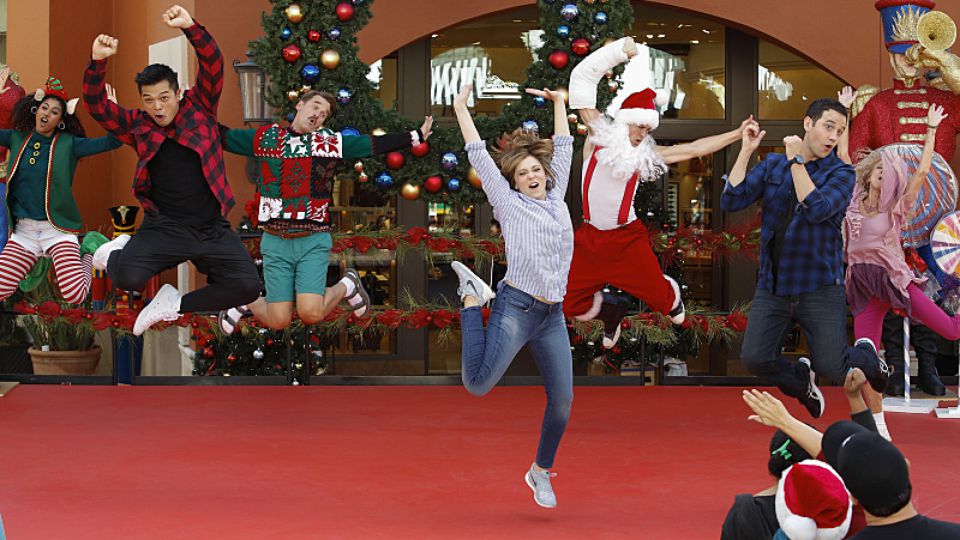 This episode starts with Rebecca removing the Christmas decorations from her apartment to replace them with Hanukkah decor, and ends with a big pop-Christmas-song production number. It's been a few weeks since this aired, but I still find myself humming "California Christmas" randomly. Crazy Ex-Girlfriend is one of the most consistently entertaining shows on TV, with an already impressive repertoire of songs that range in style from rap video to boy band to the traditional patter song. "My Mom, Greg's Mom and Josh's Sweet Dance Moves!" finally introduces us to two influential mothers (we met Josh's OG mom back in the Thanksgiving episode) and deals with the perpetually relatable feelings of family strife during the holidays. Despite being a musical comedy on the CW, this is the episode on the list you're most likely to be able to connect to your real life (unless your missing mother is actually some kind of drug kingpin. In that case, go back to Jane the Virgin).
2. iZombie "Cape Town"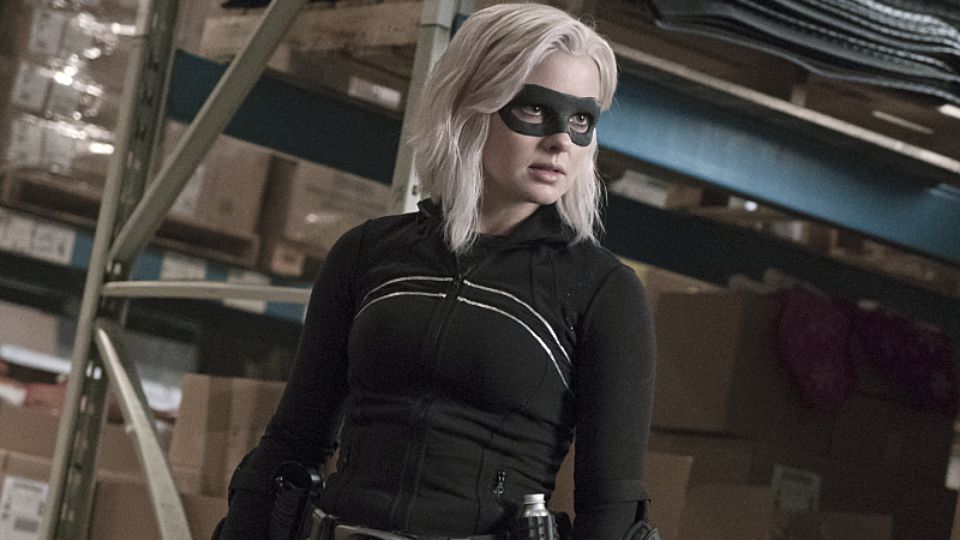 iZombie already got a zombie show in my cop procedural, and now it laid a superhero show on top of that. DURING CHRISTMAS. Liv Moore, resident zombie medical examiner who uses the psychic visions she gets after consuming brains, eats the brain of an amateur costumed vigilante. Will she take on the personality of the mild mannered shop teacher he was by day? Or will she take to the streets to fight crime? (Spoiler alert: She! Fights! Crime!) Holiday highlights include a crime boss (named Mr. Boss, because this show isn't subtle with its names) dressing as Santa Claus and a fight scene in a warehouse filled with Christmas decorations (and illegal guns being trafficked by that crime boss). It's almost enough to make this my perfect holiday episode. And while it may be my favorite episode of television on my list, I have to give the title of best Christmas episode to…
1. Brooklyn Nine-Nine "Yippie Kayak"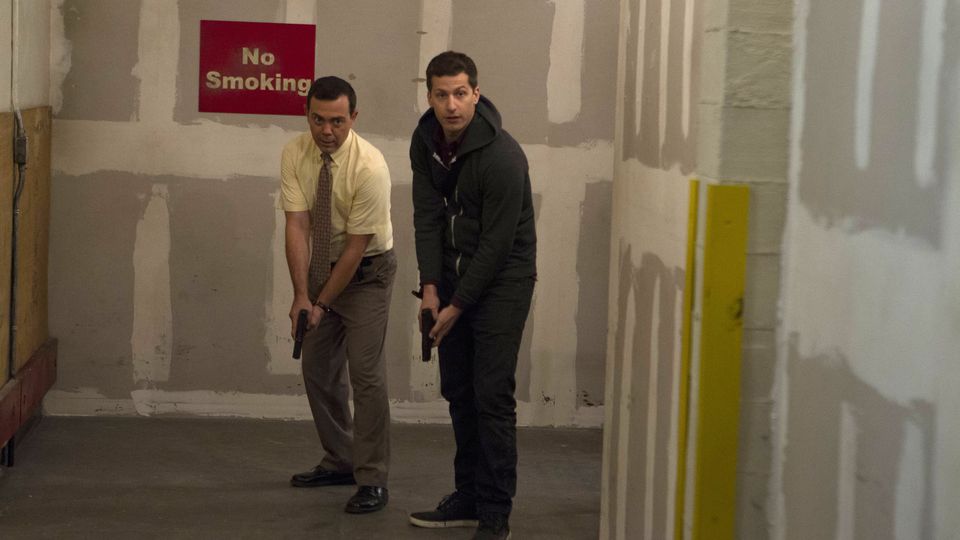 It's Christmas. Jake Peralta, resident excellent cop but terrible human being, forgot to buy a gift for his best friend. He ends up taking said-best-friend shopping to buy his own Christmas gift. And then they end up in a department-store version of Die Hard. Since watching a movie like Die Hard is a Christmas tradition in our house, this episode had me cackling. It's the perfect holiday episode, as Jake, Boyle, and Gina each try to outsmart the robbers in their own style, while the rest of the Nine-Nine is largely oblivious (as they have their own holiday rituals to attend to). Merry Christmas, Brooklyn.
Still need more excuses to get in the holiday spirit? We've got you covered with our own variety of holiday episodes – and we're returning to Shadowrun for the 2015 holiday season this Friday! Time to overdose on the holidays the Fandible way.
Christmas in the Billyverse: Buried Memories
Christmas in the Dresden Files: A Faerie Dresden Christmas
Christmas in Shadowrun: Drek the Halls
Christmas in Unhallowed Metropolis: Wild Urges
What holiday episodes are you watching (or re-watching) this year to get in the holiday spirit?
---
Fandible.Com is now on Patreon! If you enjoy our weekly blog posts and actual play podcasts, please consider supporting us.