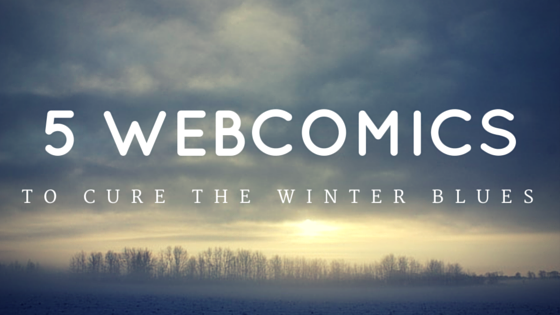 Last year, in an effort to cure your winter blues, I shared five webcomics to help you through those cold months. By now, you have all probably read through the comic backlogs and and are hoping for something else to satisfy your web comic cravings. Fear not, Fandible fans, I am here with five more webcomics to help you ignore those cold whispers pushing you towards a winter murder in 2016.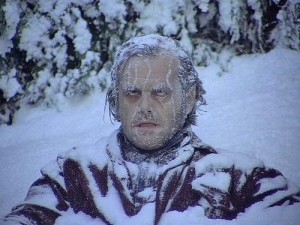 Set in a relatively new space colony far from Earth, Freefall tells the tale of an alien, a robot, and a uplifted wolf who surprisingly don't go into a bar. Instead, they deal with terraforming, robots becoming sentient, and a potentially devastating conspiracy. Good thing they are skilled enough to see themselves through it, eventually. With great comedy and a surprising amount of hard science fiction, it brings about an interesting possibility of what our own space faring future might look like. It's been updating 3 times a week since 1998.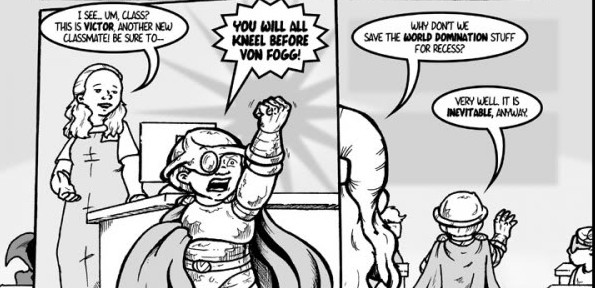 Even superheros need to go to school. A lighthearted tale of young kids learning to live normal lives and fight super powered crime, PS238 is a fun read. Not only does it have a wide range of super-powered heroics, but it also deals with more serious issues kids may have to deal with like bullying, loss, and divorce. All problems made even worse when you add in the ability to punch through a wall. It's been updating sporadically since 2002 but it has a healthy backlog to keep you going for awhile.

Imagine if your favorite strategy game was real. Not only the story and setting, but its strict rules and even unit health points. What would you do if you find yourself transported to that world? Would you find out that ordering people to die is a bit more complicated when the units you control have real lives and dreams of their own? Parson Gotti, the former tabletop gamer turned warlord, finds himself with this dilemma as it feels like the world itself is forcing him to change from a simple strategy fan into a ruthless conqueror. It has been updating semi-regularly since 2006.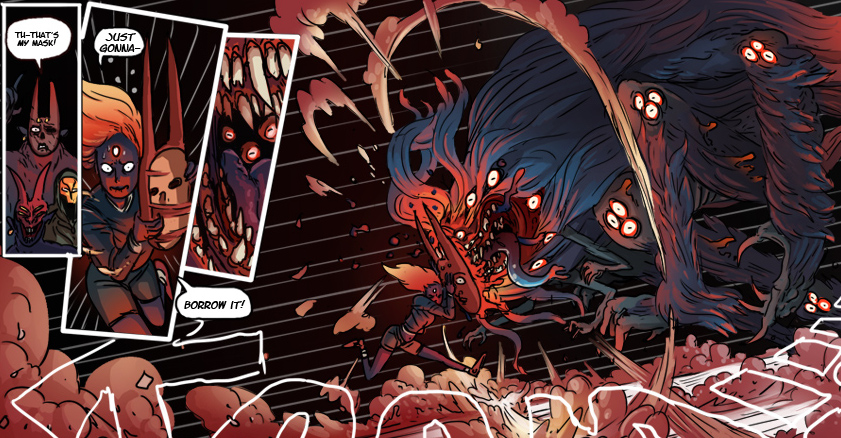 Finding herself thrust into a world of dead gods and monstrous crime lords, a young college student must do all she can to survive while pursued by people intent on taking her power. A power she doesn't understand or even want. If their was only one takeaway from this comic, it's the beautiful and detailed art. Every page feels like something you would want as a poster on your wall. From the images of badass angelic monks to the backdrop of ancient and crumbling cities, it's a gift for the eye. If you want to learn about a bizarre and interesting world or just want to look at some great landscapes, give it a read. It's been updating regularly since 2013.

Never have stick figures been so epic. In a world based off the 3.5 D&D ruleset, a group of adventurers must face off against a powerful and annoying evil in order to save the world. What's great about the comic isn't just the fourth wall breaking humor and D&D tropes, but the story worthy of any D&D table. It really feels like the type of story a group of friends would make up as they run a D&D campaign. It's been updating sporadically since 2003 but its worth it as every page is a delight to read.
---
Fandible.Com is now on Patreon! If you enjoy our weekly blog posts and actual play podcasts, please consider supporting us.