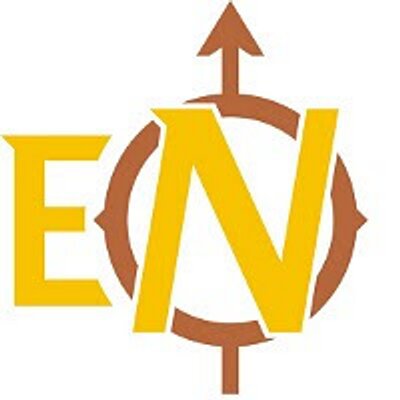 We woke up to awesome news on July 4th – Fandible is nominated in Best Podcast for the ENnie Awards! We're absolutely honored to be among such stalwart company, and humbled to be the only Actual Play podcast in the running this year.
It's been 8 years. 500 episodes. More David-Dice critical fails than we care to count. All leading up to this awesome moment!
ENnie voting is now open and I hope you'll consider voting for us! You can do so HERE.
If you're checking out Fandible for the first time, here's a little more about us and why you may want to give us a listen and a vote:
It was 8 years ago this very week that four of us met up at a random gaming meetup in New York City. Dan played a truly creepy Tzimisce. And yet we still invited him to join us when Jesus first proposed starting a podcast.
While we started with Warhammer 40K, we've played almost 75Â different game systems in the last eight years. That's a lot of dice rolling…and card throwing, and Jenga-tower-pulling.
We post a new actual play podcast every Friday – sometimes these are installments in ongoing campaigns, such as Shadowrun, Unhallowed Metropolis, or End of the World, but often they are stand alone adventures as we try systems ranging from Blades in the Dark (fellow ENnie nominee!) to one page RPGs like Honey Heist.
In addition, we have two weekly campaign podcasts – the Longshot, which is three years into a Numenera adventure, and the Soloshot, which is a two-person game of Star Wars in its second year.
We believe in supporting diverse voices in gaming – starting with the five of us who gather around the table every week. Not only are we a diverse group ourselves, but we support game creators beyond just the traditional big-name designers, and we strive to create diverse characters and play beyond just our immediate experiences in a respectful way.
We've curated some of our best content on our New to Fandible page. Want a more specific place to start?
Profit of the Lord is part of our Saints of Suffering Shadowrun campaign – set in the fantasy cyberpunk world of Shadowrun, but following the overworked and underpaid emergency personnel who are called on to serve the poor and overlooked.
No Room in Hell is an End of the World game, where four hapless friends must try to survive the apocalypse. The game re-sets every session, so these guys never really learn their lesson before the world ends all over again. No Room in Hell is a classic, Romero-style zombie game, that packs a surprising emotional punch at the end.
Bubblegumshoe shows off our lighter side, with an adolescent mystery set on Mars!
Thanks again for considering us for the 2018 ENnie Awards! If you haven't already, be sure to cast your vote now.
---
Fandible.Com is now on Patreon! If you enjoy our weekly blog posts and actual play podcasts, please consider supporting us.