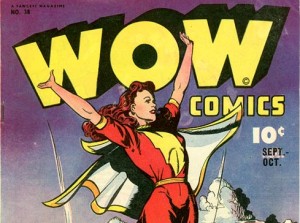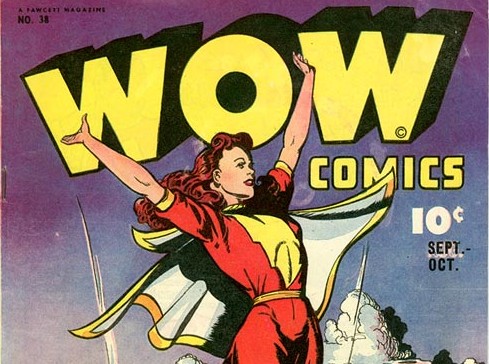 How to build a super hero
Super heroes are having a moment. DC is finally stepping up their movie game (even as DC properties dominate TV this fall), while Marvel is answering many a fan girls prayers by launching the Agent Carter series this winter (and of course there's the rumor that the Civil War story will come to the big screen… still before a Black Widow movie). Here on Fandible, we just finished posting our latest Rotted Capes adventure, and that game is just the tip of the iceberg when it comes to superheroic role playing games.
Playing a super hero is very different from watching one on TV. Below are my top three tips for building your own super hero character.
1. As a group, agree on the power level.
Billy and I are on record in favor of playing the lowest powered heroes possible.That's why in Rotted Capes, his powers are capped without his twin sister around and I went out of my way to create a non-powered hero. But power level isn't only about what your character can do physically, it's about what stories can be told in this universe.
Look at the wide variety of Batman movies, from Adam West to George Clooney to Christian Bale. All of those men have played Batman, and his abilities have even stayed consistent over the decades. What has changed is the scope of the stories, the power level of Gotham City itself. It used to take four campy villains in bad makeup to challenge spandex-clad Batman. 40 years later, Batman has years of martial arts training and is wearing body armor to fight a shrink with some bad drugs. Same character, different power level.
2. Your super identity isn't your only identity
Defining super powers is super fun, I won't lie. But for some of the most memorable heroes, it's only when we know the person behind the mask that the story starts getting good. Spider-Man's wit is more endearing when we know about the troubles Peter Parker has making rent. Kamala Khan's self-insert fan fic keeps her relatable to us normal folk even after she becomes Ms. Marvel. And would Mr. Incredible have stayed so incredible if he hadn't been family man Bob Parr for so long? All of these details make these larger-than-life characters relatable with a without cosmic powers. Even if your superhero RPG is going to focus on caped crusading, the some time to sketch out an outline of what your character does (or did) when the mask comes off, so you always have an easy, relatable, human detail to draw upon for plot hooks and role playing needs.
3. Weaknesses don't make you weak
I don't necessarily mean something as character- nerfing as kryptonite, the most famous superhero weakness, here. A (not-so) rare element that completely neutralizes you isn't a weakness so much as a potential GM fiat for removing you from play when your powers may destroy the plot. Weaknesses don't have to make you physically less powerful; instead they should be another layer in developing your super identity. From the obvious compulsions of addiction to the terrible forced love triangle that has burdened any filmed scene between Wolverine and Jean Grey, a weakness or personality flaw is another way to inject humanity into a character who is, almost by definition, larger than life.
And a special bonus tip to consider when designing your superhero character:
4. Costuming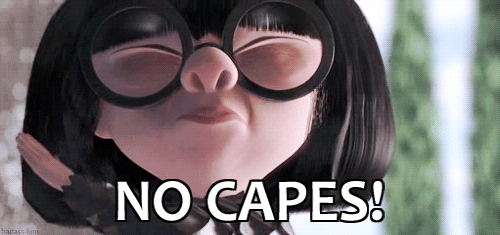 (I couldn't resist!)
While I consider these important character definition tips, they're certainly not the only way to build a superhero. What your #1 tip for creating a superhero?
---
Fandible.Com is now on Patreon! If you enjoy our weekly blog posts and actual play podcasts, please consider supporting us.