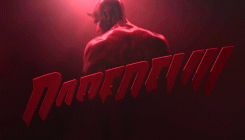 For the last week and a half, like good little geeks and nerds, many of us have been participating in the ancient ritual of "binge watching" on Netflix, this time for a series that's right in our wheelhouse: Marvel's Daredevil, the first of four Marvel characters to join the streaming platform. Praised for it's gritty violence and excellent cast, Daredevil is another feather in the cap of the Marvel Cinematic Universe.
As a nerd of a very particular stripe – classification: tabletop gamer – I couldn't help but watch the show and start to figure out how it would work as an RPG. First, let's break down what any system hoping to emulate Daredevil would need.
(Mild spoilers for Netflix's new Daredevil series below!)
Lethality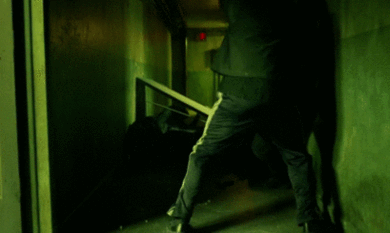 That "gritty violence" that Daredevil gets praised for is code for the hero getting the ever-loving crap kicked out of him in episode after episode – a stark contrast to the heroes of the Avengers who might get a bit of dirt on their brow before bouncing back for the post-credits shawarma. Matt Murdock doesn't bounce back. He gets shoved in a Dumpster and left for dead, he pulls out his stitches by moving too much, and really suffers the repercussions of the down and dirty fighting her participates in. Any system being used for Daredevil shouldn't be one that lets the protagonist get in too many "wins," and should have a robust system for handling wounded characters.
Dual-Classing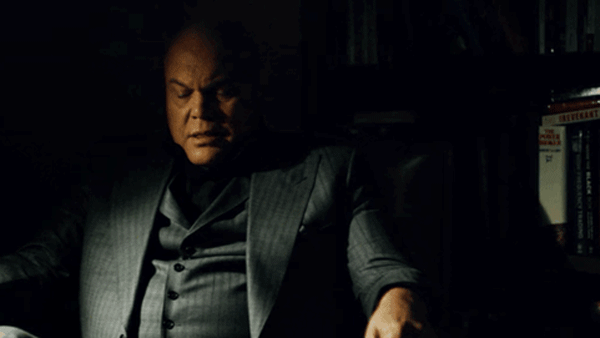 While Daredevil himself is a pretty straightforward fighter (who probably min-maxed a bit with that "blind" disadvantage), his adversaries especially are pretty well-rounded, at least when it comes to their skills. Wilson Fisk could have just been a meathead who looked good in a suit, or he could have been a wheeler and dealer who got lazy while enjoying the finer things in life. Instead he's smart, conniving, and will literally bash your face in on a car door when you make him angry. Your Daredevil system needs to allow for all of the complexities of modern human experience, and let the characters excel at it.
A City in Trouble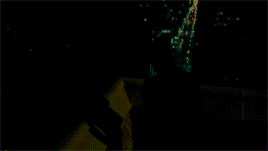 Setting Daredevil after the events of The Avengers gave Marvel the perfect way to return Hell's Kitchen to the gritty slum it was back in the comics first run (Today? Hell's Kitchen is the home of high rises and the Daily Show). Characters in Daredevil reference their love of "this city" almost as often as Oliver Queen does on Arrow. If your Daredevil system doesn't have explicit city creation rules, you should at least make sure to do some extensive mapping on your own and be ready to fill the streets with a colorful cast of characters. Even better – get your players involved, and make sure all of them have friends, family, and a favorite Thai place connecting them to a few dangerous city blocks.
Secrets and Lies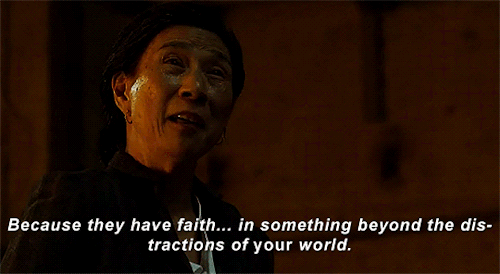 What would a superhero show be without some level of secrecy, and even outright lies, in the name of protecting a secret identity? But Daredevil turns it up to 11, with the bad guys constantly clawing and scraping at each other's backs as the Kingpin consolidates his power. Any system hoping to emulate the darkness and corruption of the Daredevil characters, especially the villains, needs to have rules in place of lies, intrigue, and conspiracies.
Social Currency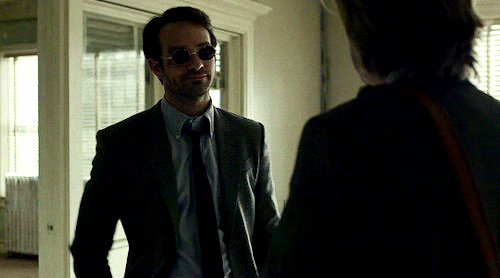 Neither Daredevil nor Fisk would get very far if their world didn't recognize the value of social currency. Both men have a knack for getting people to like them (or perhaps fear them). As mild-mannered lawyer by day, Matt has his fiercely loyal buddy Foggy and eager-to-help Karen both circling his orbit. As Daredevil, he saves Karen's life and earns an early, unshakeable defender, and the nurse Claire fishes him out of a Dumpster and continues to patch up the Man in the Mask despite her better judgment. On the flip side, Wilson Fisk not only has his toadies and people on his payroll, but plays a complicated game with the other crime lords fighting for Hell's Kitchen before revealing he might have something resembling a heart hidden deep within his massive chest. Daredevil is a flat world of black and white without rich character building opportunities.
So what system should you use to run your very own Daredevil RPG? I have no idea. It's unlikely there's any one system that embodies all of the elements of Daredevil. Rather, you'll have to choose what aspect(s) is most important to you, and build from there. Do you love the gritty violence? Maybe adapting the rules of Warhammer 40K is where you start. Dresden Files is my go-to for any game that calls for the setting to be treated as a character, and White Wolf games have many interesting social rules and are just filled to the brim with conspiracies.
I turn the question to you: If you were to run a Daredevil RPG, what system would you use?
---
Fandible.Com is now on Patreon! If you enjoy our weekly blog posts and actual play podcasts, please consider supporting us.