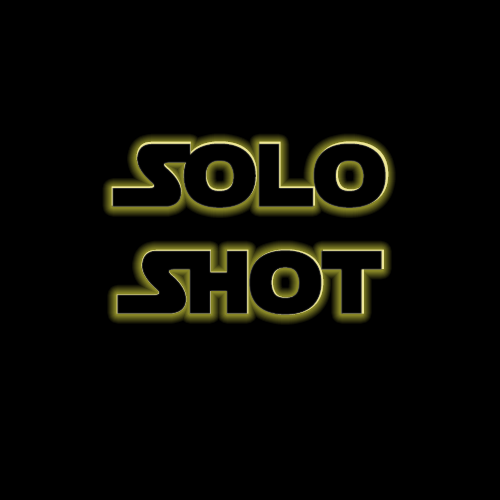 We started Fandible seven years ago – well, give or take a few months. At the time, we didn't even expect any people to actually enjoy listening to us. Truth be told, Jesus sort of sprung this on us when we first got together for the first time. We all agreed to give podcasting a try, had a great time, and then had an even greater time as we saw the reaction from listeners.
From Dark Heresy to Zombies to Fate to Unhallowed Metropolis, we grew our library. We lost a few early members (Jose and James, you shall be missed) and gained a new member (David and his infamous dice rolling skills). We dipped into writing blogs, we tried our hand a making games, and we even put out a video clip or two.
Then we opted to make the Longshot. Every Tuesday, people have been able to tune in for a consistent series. While we know that Numenera isn't for everyone, a lot of you seemed to enjoy our adventures into the Ninth World. So much so, we began thinking of a new idea.
Introducing the Solo Shot.
First of all, the Solo Shot is named that because it will be just one player. Angela will be running the game, I (Billy) will be the player. Why are we the first two to have the privilege of doing the Solo Shot? Well, honestly, it's because we live together – it's easier for us to record.
And what shall the system of choice be? Well, as some of you might have guessed from some of the artwork we've released on social media , the game is going to be Star Wars: Force and Destiny by Fantasy Flight Games. While I won't be giving you much more information on the series, I encourage you to keep an eye out on our social media every Thursday for artwork of the upcoming campaign.
What I can tell you is this:
First, this is not a continuation of the Star Wars game that will be posted later on this month. That is our Edge of the Empire game. We might return to playing that in the future but the Solo Shot is an entirely different story being told.

When does the Solo Shot start? Well, on May the Fourth.

The Solo Shot will be releasing a new segment every Thursday after it starts.

Why is it called the Solo Shot? Well, we hope we'll be your first choice when it comes to two-player actual play podcasts. Remember, Solo shot first – get it?

The Solo Shot will be much like our Numenera game. It will follow one story for however long it takes to finish that story. If we ever do finish the Force and Destiny game, perhaps you'll be treated to another two-player game from Fandible.
Thank you for being part of the Fandible network. We wouldn't have continued this crazy ride without your support all these years. Because of your comments and from the help of our Patreon donors, we're able to add another series to the Fandible week.
We hope you join us on May the Fourth.
But do be careful.

The Redblades are coming.
---
Fandible.Com is now on Patreon! If you enjoy our weekly blog posts and actual play podcasts, please consider supporting us.