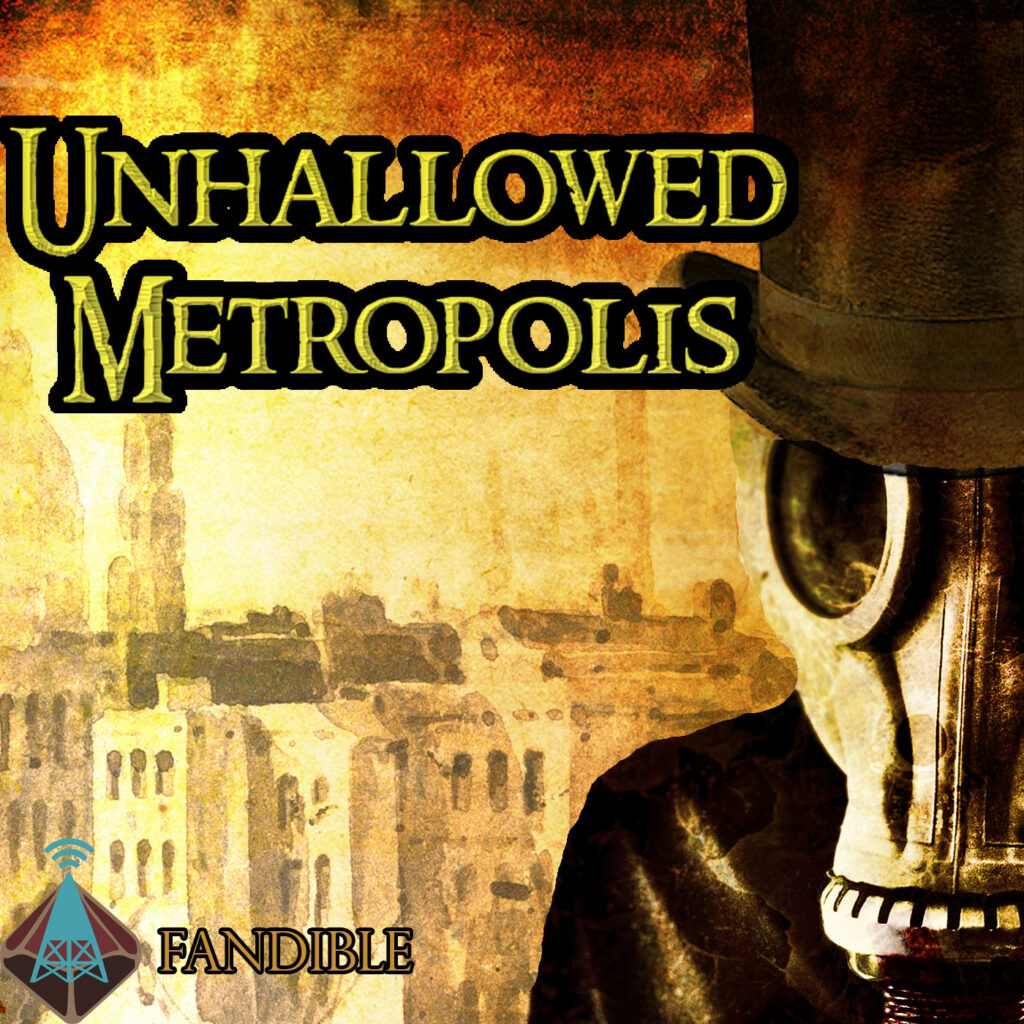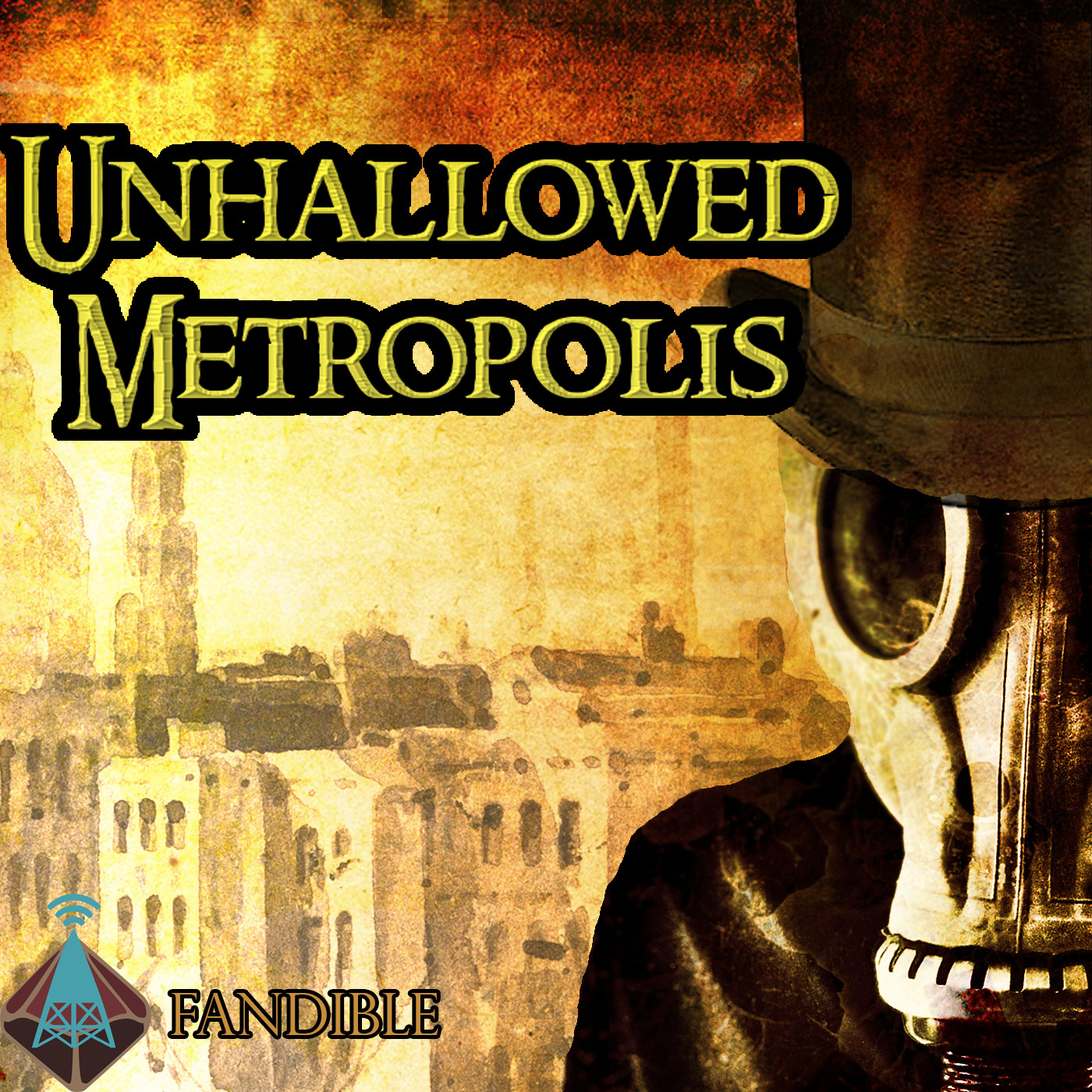 Title: The Strange Dead part 1 of 2
With a vague message from a dead brother in his hands, an arrogant noble and his mourner bodyguard head to the East End to discover what conspiracies may have been uncovered. Along the way, they will meet a doctor of questionable sanity, a mourner obsessed Irish Dhamphir, and a quite a bit of trouble. Will they come through unscathed, or will their differing personalities cause things to fall apart before they even begin.
Unhallowed Metropolis Episodes
---
Fandible.Com is now on Patreon! If you enjoy our weekly blog posts and actual play podcasts, please consider supporting us.
Podcast: Play in new window | Download (Duration: 2:52:34 — 79.0MB)
Subscribe: RSS