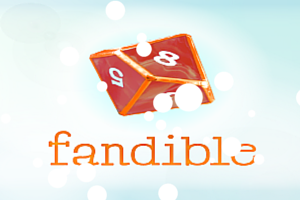 Around this time last year, in one of our occasional attempts to get organized, we sat down and made a giant list of all the games we wanted to play in 2014. It was a massive list of 25 games – basically enough to have every weekend in 2014 planned before we rolled a single die, considering we like to spend at least two weeks in a row per game.
Behold, the grand 2014 master plan!
All things considered…we're pretty proud of how we stuck to the plan, considering this notebook got lost amidst Angela's other notebooks for a good six months. Some things we were obviously going to return to and were simply included for completion's sake, like Unhallowed Metropolis (Christmas episode in two weeks!), Hollow Earth (abbreviated to HEX here), and Shadowrun. We had no idea what Billy-verse stories Billy had in him, but we are always eager to return. And way back in 2013 we still hadn't wrapped up our initial run of the new God Machine rules, but plans were already under way to pick up Demon. It took us forever to find a superhero game we liked, but after reading dozens of systems (and even attempting character creation on some before aborting halfway through before dishes started being thrown) we now have not only a regular game of Rotted Capes but we've also played Aberrant.
Much of what got dropped was a matter of time and energy, things that were pipe dreams anyway. Billy has been playing around with vague plans for a space colony game that just hasn't materialized yet. Out of the Box is the game I play tested at Metatopia last November, but just doesn't quite mesh with Fandible's aesthetic. We still want to play Don't Rest Your Head, but eventually something had to give. Maybe next year?
What didn't we plan on? Atomic Robo released this year and we were quick to return to the Action Scientists we enjoyed play testing. Vampire: the Masquerade was a late-addition to the schedule as a birthday present to Billy. And Jesus, David, and Daniel have all been enjoying their shenanigans in The Strange.
Speaking of next year, it's time for us to make a similar list for 2015! What do you want to hear on Fandible in 2015? Whether it's an ongoing game you never want to see go away, a one shot you think we should expand on, or a new-to-us game we need to see in the new year. Tell us in the comments what we should make sure ends up on the next list.
---
Fandible.Com is now on Patreon! If you enjoy our weekly blog posts and actual play podcasts, please consider supporting us.