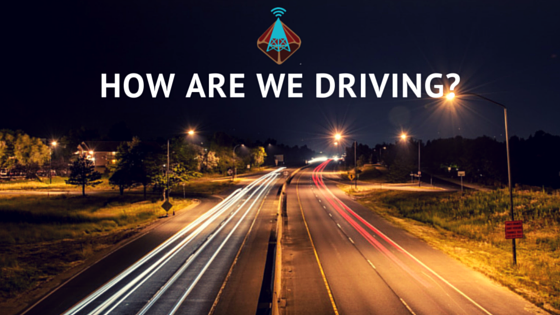 It's been awhile since Fandible came groveling to our fans in hopes of hearing how we have failed them. And thus, Fandible has nominated me (clearly due to my keen groveling skills) to see how we are doing in our fans' eyes. But before you can rise up with your criticisms (OR PRAISE!), let me do a recap of what we've done for you this past year for the Fandible 2016 update.
Like always, Fandible has continued with our promise of a podcast every Friday. For the past five years, we've produced a two-hour (or longer) podcast for you to enjoy. We've stopped some games (RIP Rogue Trader) and we've started a few new games. We've also continued along with some of our more popular stories such as Unhallowed Metropolis and Rotted Capes (soon to be known as Arrant Powers! You'll have to listen on March 11th to find out more). Fandible has also been taken requests from our fans and creators on other games we should try. We just reviewed Sentinels of the Multiverse and let's not forget our time in Planet Mercenary.
We've also made sure to provide you with one Geeky Round Topics Discussion every month, as we've promised through our Patreon, as well as a blog post every Wednesday. How about that for clockwork? The one thing I can say about Fandible that I'm really proud of is that we are providing content on a regularly weekly basis. And mostly that's because of you. Your comments have really helped us in that regard.
Of course, we all need to thank Jesus for updating the look of Fandible. While we've had a few bugs popping out of the woodwork, I feel we're getting closer to a cleaner and more organized site. Of course, if this isn't the case, please alert us immediately! Fans have already been incredibly helpful with spotting bugs that have popped up in our past content due to our website changes.
The one last thing Fandible has done recently is merchandise! Yes, if you haven't seen it yet, we have put out our first t-shirt featuring the mad ramblings of Dr. Charles Israel from Unhallowed Metropolis. You still have a few days left to grab this T-shirt before it is laid to rest. We have a few more T-shirts planned for the future, but if there is a particular Fandible quote that you think would make a fine shirt, please share it with us.
So, that is what we've done thus far. That's a pretty solid bit – but we want to do more. We haven't put out a Fandible game since Fandible 2048 and let's not bring up our lack of video content! We're looking to add more videos in the near future, but would love your input on what you'd like to see from us.
Speaking of the future, Fandible is working on something special. We aren't quite ready to release it just yet, but we'll be sharing announcements in the next few weeks about something new you can be expecting from us.
So! Fandible Fans… how are we doing? What do we need to improve on? What are we doing right? How are we driving?
---
Fandible.Com is now on Patreon! If you enjoy our weekly blog posts and actual play podcasts, please consider supporting us.