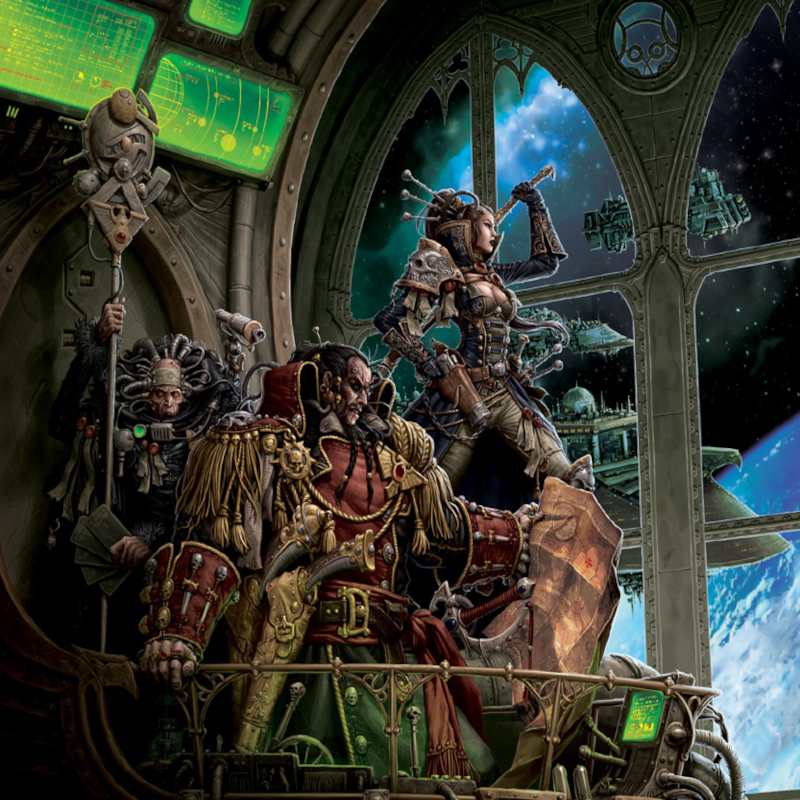 *Warning* These games are some of the first games we ever ran and as such, the audio quality isn't great.*
A long time ago, child, a great crusade was launched into the Ater Vacuus sector, an area of space lost to humanity for more than 1000 years. But, as soon as the crusade crossed, they found the very warp tides that offered them opportunity became their prison, as now they, too, were cut off from the rest of the Imperium of Man. Now, 100 years have passed, and a rogue trader and his unusual crew embark on a quest for profit and, eventually, something more.
This is the story of Renaldo Macharius and his crew, child. The story that changed who we are as a people, and what we would become. Listen closely, and let me tell you our history.
Rogue Trader Actual Play Episodes
Episode 1: The search for Spo…Sanchan / part 2/ part 3
Episode 2: Xenos night out / part 2/ part 3
Episode 3: Welcome to Chaos Air / part 2/ part 3
Episode 4: The Price of Trade / part 2
Episode 5: Tainted Circuits / part 2
Episode 6: Captive Sun
Episode 7: Subordinates / part 2
Episode 8: Hulks in Space! / part 2
Episode 9: Birth of Enemies / part 2
Episode 10: Turning Point / part 2
Episode 11: Delectable Misery
Episode 12: Ancient Perfection / part 2
Minisode : The Message
Episode 13: The Trials of Barsher
Episode 14: The Barsher Ascension
Episode 15: The Littlest Traders
Episode 16: Black Crusade: Towerfall /part 2
Episode 17: Ascended Evil / part 2
The Exterminatus of Rogue Trader
Related content
Short Stories:
The Sermon of Kaine
Liliana's Lament
Gallon's Hate
Colony Report: Liliana's Lament
The Shadow Labyrinth
The Hunt
Videos:
Goodnight Barsher
Rogue Trader is published by Fantasy Flight Games. Support Fandible by purchasing through one of the links below.
Amazon
Drive Thru RPG